16th May 2011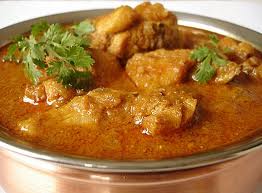 When it comes to the alchemy of gastronomy, look no further than duck and pinot, caviar and champagne, strawberries and cream – and of course, beer and curry! Combine the talents and tastebuds of renowned beer blogger and global traveler, Mark Chipperfield, micro-brewery maestro Micheal Capaldo of Schwartz Brewery, and Australia's godfather of Indian cuisine, Kumar Mahadevan, and the simple beauty of the beer and curry partnership is elevated to all new heights.
Taking place at Aki's Restaurant on the Monday, June 6, and Abhi's Restaurant on Tuesday, June 7, this ultimate inaugural 'Spice & Hop' beer & curry dinner experience will showcase six enthralling combinations.
Kicking off with refreshing beer cocktails (provided Sydney's Schwartz Brewery) beer expert Mark will then talk and taste guests through a carefully hand picked selection of boutique beers – Viking PIlsner (Iceland), White Rabbit Dark Ale (Victoria), Redoak Organic Pale Ale (Sydney), Schwartz Dark Lager (Sydney), Adnam's Southwold Bitter (England), and Chimay Blue (Belgium). From the fresh and light to the exotic and heavy, each beer has been specifically matched with chef Kumar's delicately spiced, contemporary Indian cuisine – with each dish representing a tantalizing interpretation of traditional Indian food. Guests will have their eyes opened to how the different beers alter and enhance the myriad of flavours in chef Kumar's dishes, and will be encouraged to rate the beer on its various characteristics Mark says – "Kumar and I are well aware that the match of beer with curry is a time honoured tradition. However with this event we hope to push the boundaries and challenge people's preconceptions about beer!'
There will also be a selection of spot prizes to be won, including beer samples, and dinners for two at Abhi's and Aki's restaurants. Do not miss out on this opportunity to experience incredible Indian cuisine matched with some of Australia's finest boutique beers. At just $85 a ticket, the event will sell out – phone Aki's on (02) 9332 4600 or Abhi's (02) 9743 3061 for bookings or more info.
Aki's is located at 1/6 Cowper Wharf Rd, Woolloomooloo. To contact the restaurant please call 02 9332 4600ore-mail info@akisindian.com.au.
Abhi's is located at: 163 Concord Road, North Strathfield NSW 2137. To contact the restaurant, please call: 02 9743 3061 or email info@abhisindian.com.au.