Sobah is Australia's first-to-market non-alcoholic craft beer company and First Nations owned and led (and the world's only First Nations owned and led non-alc brewery). We're on a mission to champion Aboriginal and Torres Strait Islander culture, native foods and well-being, and through our unique range of brews help to reduce the stigma around socialising sober. Since 2017, we've helped build what is now Australia's fastest growing drinks category, the 'no-lo' adult beverages space.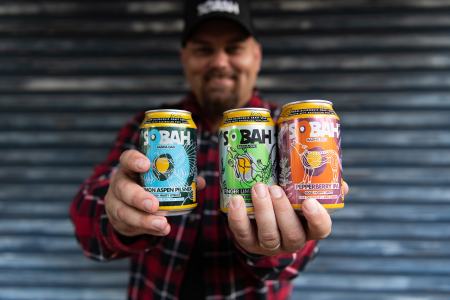 Sobah's Luke Cooper (aka the 'bush tucker brewer' in our circle) is a recent graduate of QLD TAFE with a Certificate in Brewing. Luke is the first Aboriginal brewer to graduate and the first to be appointed as a Head Brewer in an Aussie Brewery. He'll be joining Sobah's Founder and Director Dr Clinton Schultz on the brewing team and as one of Australia's very few Aboriginal brewers is working with Clinton to install Sobah's new brewery at which will open later this year in Burleigh Heads, QLD.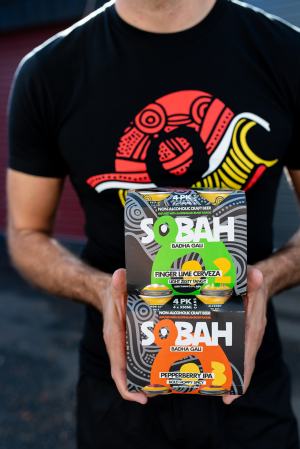 Promoting healthy lifestyle choices and wellness, social equity, sustainability, raising positive awareness of Aboriginal and Torres Strait Islander culture, smashing stereotypes and uniting people, Sobah's range of unique beer is thirst quenching! Our core range of brews have just had a visual makeover! Soon you'll see our Lemon Aspen Pilsner, Finger Lime Cerveza and Pepperberry IPA brews come out in new cans featuring new artworks of totems with individual stories to further connect you to our wonderful culture.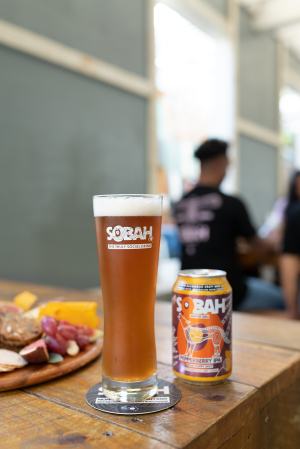 Sobah is real beer brewed with malts, hops and yeast and infused with native fruit and spices, but without the booze! With less than 0.5% ABV, Sobah non-alcoholic craft beer is full flavoured with fresh and crisp taste that's perfect for those Aussie BBQs and drinks out with mates when you don't want to alcohol.
This is a sponsored content piece. To find out more talk to the Beer & Brewer sales manager.