With the sheer volume of exceptional brews gracing the shelves of retailers, the exterior of the can has to pop! It has become the ultimate challenge for brewery creatives to captivate attention, stand out among the crowd and bring to life the narrative of the delicious craft beer inside. The GABS Craft Beer Can Design Awards is the place that rewards the craft of great design.
This year, Temple Brewing rose to the challenge and were awarded top spot in the awards, taking home the coveted Orora Golden Can Trophy with HELLO, MY NAME IS AMBER created by Raymond Lim. No mean feat considering they were amongst 155 stunning pieces of art on display in the country's largest digital gallery!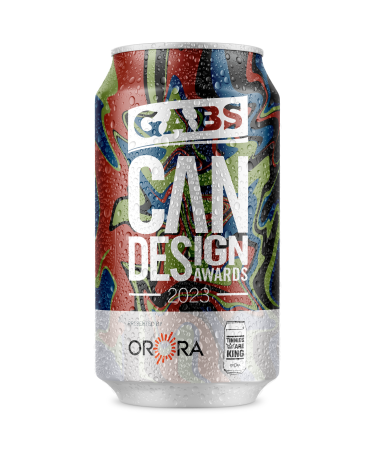 "We are grateful and proud to say that the market loves the design," said Temple Brewing. Located in the artistic town of Brunswick, they had a specific audience in mind when creating the winning design – dog lovers! To feature their partnership with Amazing Greys, they used bright colours and a name tag to convey the friendliness of greyhounds.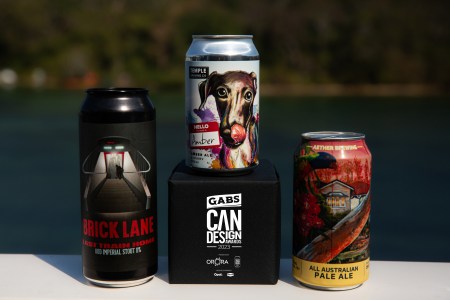 Thousands of beer and art lovers voted to decide on the top 10 finalists before an expert panel of judges evaluated the finalists across six different categories, being visual & aesthetic appeal, creativity & originality, impact, brand identity, usability & messaging and design brief.
Brick Lane Brewing's Last Train Home designed by Pete Johnson took out silver and the bronze award went to Aether Brewing's All Australian Pale Ale designed by Drapl & Zookeeper (Artists, Wall Mural); Emma D'Anna (Aether, Graphic Design) & Emery Greer (Demographics, Graphic Design).
GABS Can Design Awards presented by Orora in Association with Bintani and Opal
https://www.gabsfestival.com/2023-aus-can-design-awards
This is a sponsored content piece. To find out more talk to the Beer & Brewer sales manager.