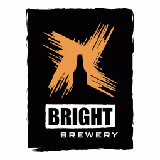 Bright Brewery is on the hunt for a Marketing Manager, to help keep their fast-growing retail (bar and restaurant) and wholesale business on the move. The team is looking for an experienced and passionate marketing professional to join the small brewery, based in the town of Bright, Victoria.
From the team themselves, they describe their ideal candidate: "With a passion and understanding of craft beer, you thrive on creative ideas and have a track record of turning modest marketing budgets into results. You are an innovative and yet practical marketer who keeps on top of new approaches to attracting your target audience and making sure your messages are heard.
"You are highly organised and a great communicator. You are a motivated and autonomous worker who thrives when given a challenge and consistently meets deadlines. Equally you understand the importance of working within a team to achieve the organisation's vision"
If this sounds like you, you have until 4 April 2014 to get your application in to admin@brightbrewery.com.au
.