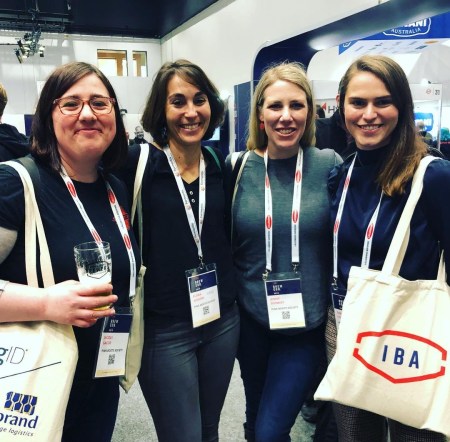 After a year off Pink Boots Society Australia is once again offering their annual scholarships to the Independent Brewers Association's BrewCon conference.
Apart from last year when BrewCon was cancelled due to COVID-19, Pink Boots have provided the scholarships since 2016 for its members to develop their knowledge and skillset and to network with the industry. This year they are giving four of their members the chance to attend BrewCon on the Sunshine Coast from August 31 to September 1. The successful applicants will receive a ticket to the conference, return economy flights and accommodation. The travel dates will be August 30 and September 2.
To apply for a scholarship, applicants will need to discuss in 500 words or less:
Why you would like to go to the conference?
What you expect to get from the conference?
How will you 'Pay It Forward' to your fellow Pink Boots Society members?
Apply here by 5pm on July 16. For more details on the scholarships, visit the Pink Boots website.
Pink Boots Society Australia President Tiffany Waldron said: "After a year off we're so pleased to be able to offer this scholarship again to members. It's been a tough year across our industry, and BrewCon this year will offer an excellent opportunity for education, networking and connecting back in with those that move the Australian beer industry. This scholarship is something we've been very proud to offer for five years now.
"The opportunity to provide local scholarships to Australian members is only possible due to the extraordinary support of the industry – from collaboration brew days, hop blend donations and other events held throughout the year. Thank you to everyone who participated and supported these events and to every venue across the country who put a Pink Boots beer on tap."
For more information email info@pinkboots.com.au