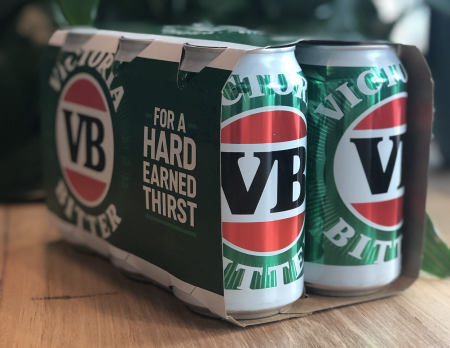 By Andy Young, The Shout
Earlier this month Asahi Group Holdings (AGH) and Anheuser Busch InBev surprised many in the industry by announcing a deal for the $16bn sale of Carlton & United Breweries.
While the deal is still to be reviewed by the Australian Competition & Consumer Commission (ACCC), speculation is that CUB will have new owners in the first quarter of next year, even if a few brands need to be sold off.
TheShout spoke to Asahi Beverages' Executive Chairman, Peter Margin about the deal and his hopes for the combined business.
In terms of what attracted Asahi to CUB, Margin said: "The acquisition is being made by our parent company, Asahi Group Holdings. AGH has a goal to expand its global platform, creating three strong pillars in Europe, Japan and Australia. The CUB acquisition helps it to consolidate its position in Australia.
"Locally, for the Asahi Beverages business this deal is hugely attractive. It will give us scale in our alcohol business to complement our non-alcohol business, and it also brings quality assets, manufacturing capability and great people, with strong marketing expertise."
He added: "CUB has a broad portfolio of beer brands, backed by strong marketing. Great Northern has experienced terrific success, becoming the number one selling beer in Australia in a short time frame. It's a great example of correctly calling a consumer trend and getting the right product into the market at the right time."
Should the deal go ahead it will mean that Asahi will become the country's biggest brewer and Margin said the business will remain focused on growing beer categories.
"Without giving away any future strategies," he said, "the key to growth is to know your consumers and target what they want, taking into consideration the entire purchase to consumption experience, whether that be in home or on licensed premises.
"In the CUB business, we are acquiring marketing and new product development capability which has proven to be able to focus quickly and grow new categories."
Margin did tell TheShout that it was too early to talk about future strategies for the new business, when we asked about retailer concerns over the BoozeBud business, and he acknowledged that while both CUB and Asahi have bought strong Australian craft beer brands in recent years, the plans for those brands or any possible future acquisitions were still unclear.
"Craft beer is just one part of the overall mix of the beer market. The CUB and Asahi businesses both have terrific craft brands, which perform well. We haven't yet developed a future combined business strategy as the deal has just been announced, and has not yet completed. For now, it is still business as usual for CUB and Asahi."
Talking about the ACCC's impending review and the subsequent future of the business, Margin was optimistic, particularly regarding AGH's ethos regarding long-term investment and what it will mean for the industry and the economy as a whole.
"We will work through this process with [the ACCC], and respond to any queries if they arise. We are confident we can work with them to reach a satisfactory position."
He added: "Should the deal proceed, I can see a terrific future for the combined organisation. Our parent company has invested significantly in Australia over the past 10 years. They invest for the long term, and are very respectful of the local knowledge and expertise of their international businesses.
"This stability in ownership and long-term commitment to investment in the Australian marketplace is great not only for our business, but also the national economy."