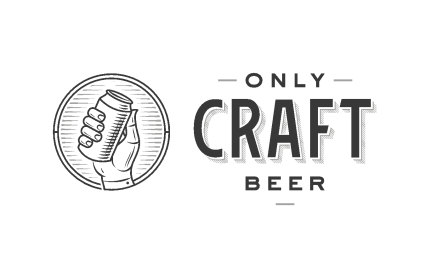 What if you could buy beer from breweries all over Australia as if you were a local? Only Craft Beer is an online marketplace connecting beer drinkers with independent breweries across Australia. Customers can buy fresh beer directly from brewers, and brewers get the chance to sell to beer lovers all over the country.
Unlike other online booze retailers, who purchase stock from breweries and store it until they can sell it, Only Craft Beer lets customers get their beer delivered straight from breweries. No extra transit time. No extra handling. No extra warehouses.
And since many smaller breweries don't distribute nationwide, punters can support these breweries and taste exciting new beers at the same time.
Better for freshness – beer gets delivered straight from the brewery, so it arrives at the customer's door tasting fresh.
Better range of beers – each brewery can offer a wider variety of beers, not just what the retailers want to stock.
Better for breweries – as well as getting to reach more customers, the brewery gets paid a bigger cut and gets paid straight away, so they have the cashflow to keep making great beer.
Better for Australia – We only support independent breweries – the locals who brew for locals. You can buy from Only Craft Beer knowing that you're giving your money to Australian businesses, not overseas corporations.
HOW DOES IT WORK?
• You order from Only Craft Beer. You can search for beers by state, by brewery, by style, or even by flavour profile.
• The brewer receives and packs your order, and gets paid right away, with Only Craft Beer taking a small commission.
• The courier collects the beer from the brewery and delivers it to your door. You get to drink fresh beer like a local!
HOW MUCH IS DELIVERY?
Thanks to Only Craft Beer, customers get flat rate shipping on all orders from breweries. Starting from $5 for orders of up to about 5 kg (that covers 12 beers); $10 for up to 10kg (that covers 24 beers); and only $15 for anything over 10kg. The more beer you buy from a brewery, the better value the delivery costs – perfect for stocking up or splitting with friends.
Because you buy directly from the brewery, not from a central warehouse, you pay shipping for each brewery you buy from.
WHAT IF I DON'T LIVE IN A CAPITAL CITY?
Then you're in luck! Only Craft Beer delivers from anywhere in Australia to anywhere in Australia. Even if you don't have a wide selection of beer available in your area, you and your friends can try beer from all around the country. You can check out new breweries and drink like a local, no matter where you live.
Want to taste your way through beers from capital cities? Try a mixed carton from Exit Brewing in Melbourne, or Yulli's Brews in Sydney, or Aether in Brisbane. Want to taste beer from small gypsy brewers in Sydney? Try Hop & Clover, or Springside, or Nine Fingers Brew. Want to taste beer from outside capital cities? Try Great Hops from Armidale in NSW, or Wild Life from Shepparton in Victoria, or Hemingway's from Cairns in Far North Queensland.
HOW DO I START?
Just head to onlycraftbeer.com.au
New customers can create an account or make their first order straight away, and independent breweries can sign up for free to sell their beer.
With over 40 independent breweries and more joining all the time, Only Craft Beer is the online marketplace for beer lovers all over Australia.
Buy like a local, drink like a local, enjoy like a local!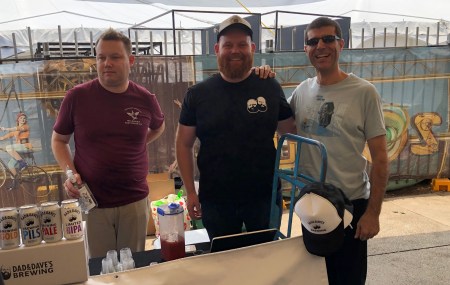 ---