November has brought a host of new beer launches across Australia as the nation gears up for summer. Check these out.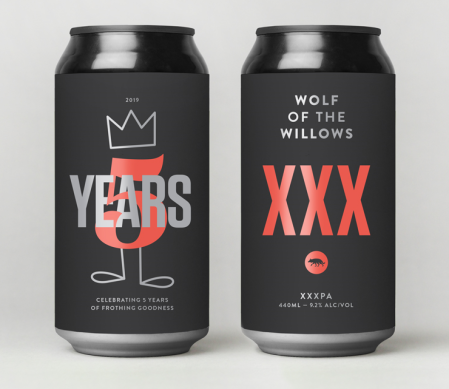 Wolf of the Willows XXXPA
Wolf of the Willows has released this triple-hopped XPA with Mosaic, Galaxy, Kahatu and Nelson Sauvin to celebrate the brewery's fifth birthday.
The beer has a 9.2% ABV and is "packed full of passionfruit, citrus and tropical fruits yet a light malt backbone".
The beer is available in 30L and 50L kegs, as well as 16 x 440ml cans.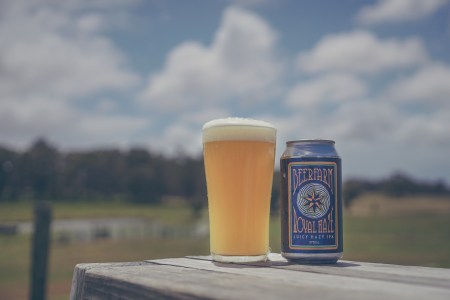 Beerfarm Juicy Hazy IPA and Festival of the Sour
Beerfarm has released its Hazy IPA, a beer with a 5.8% ABV. It has been hopped multiple times with El Dorado, Citra and Mosaic hops, and was made with Pale malt, Cara-pils, wheat malt and rolled oats.
Tasting notes include "mild bitterness followed by good fruity esters boosted from a low flocculating English yeast".
Beerfarm is also introducing a Festival of the Sour summer range, which will see five limited release sour beers launched for summer, including a canned release of the Apertivo Sour (a collaboration beer with Si Paradiso), the return of the Strawberry Sour, a new Barrel-aged Pineapple & Cranberry Sour, a Berliner Weisse and a new release that will be announced in February 2020.
"With each different sour we produce, they all vary in process so we achieve the flavour we are after," says beer farmer Josh Thomas. "For example, fruits like Strawberries and pineapple have a high fermentability, which means to get the flavour bold and present you have to add a lot of them."
BentSpoke releases two new beers for summer
BentSpoke has released two new beers for summer. The first is a gose called How's It Gosen? and is part of the brewery's Drifter series.
It has been available in the brewpub in the past, but this is the first it's been canned. Rather than adding the traditional coriander to the beer, BentSpoke have brewed with fresh mango and passionfruit. The beer has a 4% ABV.
BentSpoke has also collaborated with Canberra entrepreneurs and researchers to create a new beer made with pear juice, crickets, dried black solider fly larvae and local yeast captured from the Canberra air.
"There's a first time for everything and in my 25 years of brewing, I can honestly say that this is the first time I've put crickets and larvae in my beer," says Richard Watkins, co- owner and head brewer of BentSpoke Brewing Co.
The beer, which is called The Innovator, will be launched at the Canberra Innovation Network's 2019 Innovation Showcase on 4 December at the BentSpoke Cannery in Mitchell.
Mokke beers land in Australia
Three varieties of Mokke beers have been launched in Australia.
Mokke is made in Belgium and three beers to be launched are Mokke Blond, Mokke Red and Mokke Brown.
Mokke Blond's tasting notes include "coriander and orange zest. Two classic Belgian hops give this beer a distinctive herbaceous character & refreshing bitterness, with just a hint of artisanal honey".
Mokke Red is an amber ale where "roasted malt and candied sugars are supremely well-balanced with the two hops varieties".
Mokke Brown is described as " a serious brown beer but not too heavy, with an emphasis on burnt caramel from the four malt varieties".
A Mokke Milkshake IPA, which uses six different hops, is also set to be sent across to Australia, while the brewery is also working on a wood-layer blond and a sour ale.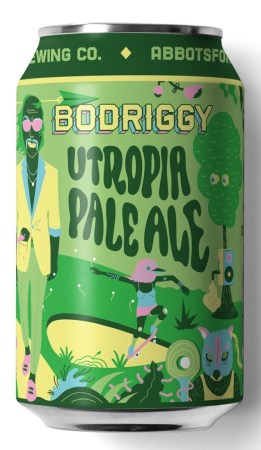 Bodriggy Brewing Co. unveils Utropia
Bodriggy Brewing Co. has launched its latest new beer – a sessional pale ale "with a golden, tropical hit".
The name Utropia is a mash-up of utopia and 'troppo' and the beer features "pineapple, guava and passionfruit flavours" among its tasting notes.
Made with Mosaic, Azacca and Calypso hops, Utropia is described by head brewer Tristan Barlow as "on one hand its really smashable and a complete guzzler, but on the other Utropia is a souped-up tropical hop bomb".
Tiger Beer launches Tiger Crystal
Tiger Beer has released Tiger Crystal, an "easy-drinking, light and refreshing lager brewed with all-natural ingredients".
The beer is brewed using a Crystal Cold Filtration brewing process, which filters the beer at a temperature zero degrees.
It is described as "a smooth, yet full-flavoured beer with a subtle, fragrant taste" by Judd Michel, general manager at Drinkworks Australia.
It is available in clear 330ml bottles and has a 5.5% ABV.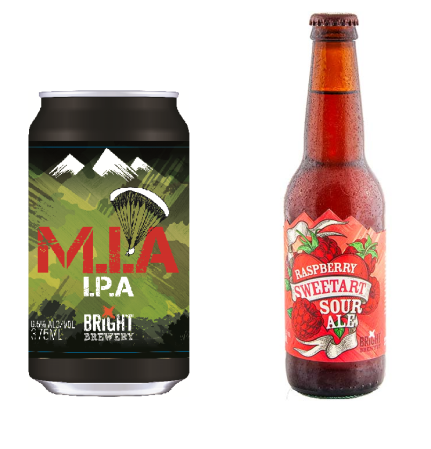 Bright Brewery launches two beers
Bright Brewery has unveiled a sour ale and an IPA. M.I.A. IPA is a West Coast IPA featuring Simcoe, Cascade, Citra and Mosaic hops and Pale, Munich, Crystal and Carapils malt.
It has a 6.4% ABV and its tasting notes include: "strong hoppy aromas of citrus, pine and tropical fruits like grapefruit and mango".
Sweetart Sour Ale is a raspberry sour ale with a 4.3% ABV. It uses Pale, Munich and Wheat malt, as well as Crystal hops and raspberry puree and lactobascillus in the kettle.
Tasting notes feature: "a delectable raspberry flavour and aroma, plus an appealing pale pink colour, light body and a clean, dry finish".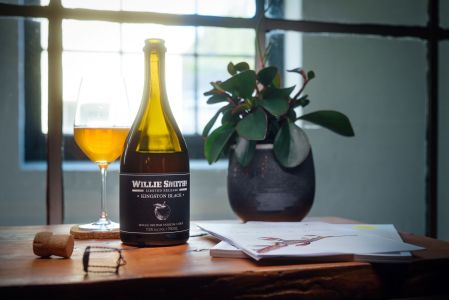 Willie's Smith's releases 2019 vintage Kingston Black
Willie Smith's has launched the latest in the Kingston Black series, a single varietal cider that showcases the English heirloom apple – the Kingston Black, the "pinot noir of the cider apple world" in the opinion of Sam Reid, co-founder of Willie Smith's.
After last season's release sold out, Willie Smith's has been keen to get the 2019 Kingston Black out to cider drinkers.
Tasting notes include "standout fresh green apple and sherbet aromatics" and "crisp acidity".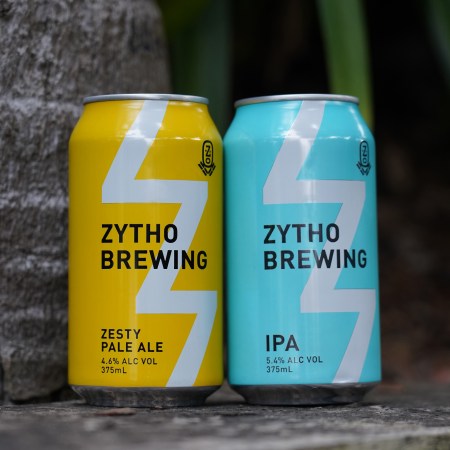 Zytho Brewing launches two new beers
Zytho Brewing has launched two new beers – Zytho Zesty Pale Ale and Zytho India Pale Ale.
Brewing by Tribe Breweries in Goulburn, the Zesty Pale Ale is described as "full-flavoured yet crisp and highly sessionable, featuring fresh citrus and passionfruit notes with a balanced light bitterness".
Zytho IPA is described as a "a full-flavoured India Pale Ale with delicious piney, tropical and citrus aromatics to give a fresh, modern flavour".