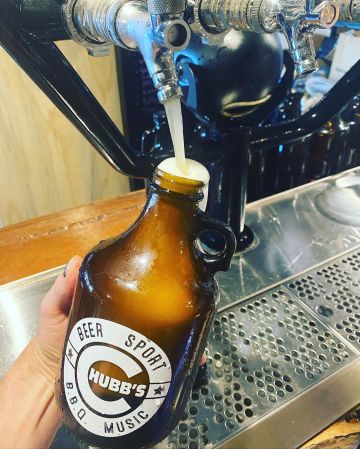 A self-confessed "beer drinker and beer lover", but with no other ties to the industry, is doing his bit to keep much-loved tap beer flowing across Australia during the coronavirus crisis.
Sydney-based Andrew Banasik, who has a background in digital systems, along with his business partner Sam Kilby, have started a nationwide online platform and mobile app Find My Growler that connects pubs and breweries that sell tap beer in growlers, as well as other fare, with the people who want it.

Currently the site promotes the venues and directs buyers to them. From next week, Find My Growler will also feature a marketplace where consumers can buy direct from the vendors.

"At the start of the lockdown I was walking around town and seeing pubs and breweries open for business who were selling growlers takeaway and it got me thinking," Andrew said.

"I got the feeling people didn't know these places were open or even what a growler was."
So Sam and Andrew decided to create the new platform and in some way help during these unprecedented times.

"It is a very challenging time but it doesn't change the fact people love to drink beer on tap. I hope this platform can help the pubs and breweries stay afloat, that it won't mean any more beer is poured down the drain and that people at home can still enjoy their drink of choice."
Andrew said the platform was seeing increased traffic every day and it currently featured over 100 establishments across Australia.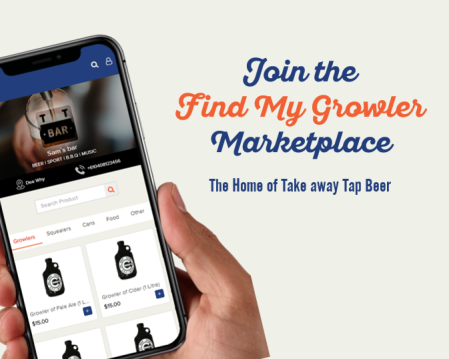 When up and running, the marketplace will allow pubs and brewers to sell their products online, receive orders and control the distribution of those orders.

Monica Osborn from the Rocks Brewing Company in Sydney said business had been noticeably "slow" but added new initiatives like findmygrowler were a step in the right direction.

"Being on the app has definitely been a success and we're feeling really lucky that we can promote our growlers and other products to a wider audience," she said.

"There has definitely been an increase in sales (due to being on the app)."

Other venues already utilising the service include Dandenong's Brick Lane Brewing, Adelaide's Little Bang Brewing Company, Colonial Brewing Co in Margaret River and Sunshine Brewery on Queensland's Sunshine Coast.