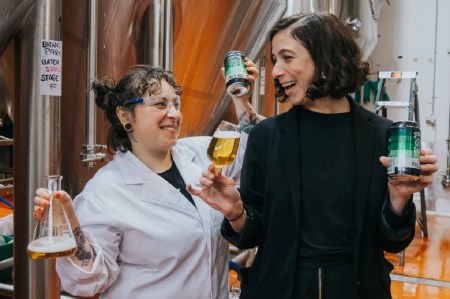 Stomping Ground are on the hunt for participants to join a research project focused on hop derived aromatics in beer, led by their quality control team.
It's an opportunity to hone your sensory skills and be trained as a formal sensory panellist, while giving back to the vibrant brewing industry by furthering research and development knowledge.
Upon completion of the full project, you'll get a $100 voucher to one of their venues and a slab of the star of the show – Gipps Street Pale Ale.

Time commitments:
Complete Training Block: Five 1 hour sessions beginning in January – See survey for time slot proposals.
Final Descriptive Analysis Evaluation Session: 1 hour to complete – Stomping Ground will provide a day with open time blocks for panellists to attend at the most suitable time within a given range. See survey for time slot proposals.
Fill out the survey to submit your interest and learn more about the participation requirements. Submissions close Friday 16 December.
Click here to complete the survey.
This is an edited version of a media release distributed by Stomping Ground.