James Squire has launched a new series of annual limited release small batch, barrel-aged beers – the James Squire Pioneers' Collection – with the first release of the collection available from early December for beer lovers to enjoy.
Each release from the James Squire Pioneers' Collection embodies the famous brewer's pioneering spirit, blending the expert craftmanship of the Squire's brewers with new and unexpected ingredients. The result is a range of unique and extraordinary beers, set to take drinkers on a journey exploring unchartered territory of crafted quality.
The first Pioneers' Collection release, Release No.01, reimagines the richly hopped English IPA. It is infused with a light touch of macadamia honey for a subtle sweetness, and has been matured in fine, hand selected single malt whisky barrels to create further depth and complexity. The result is an exceptional beer that imparts notes of vanilla and hints of soft spice.
James Squire Brewer, Rob Freshwater said: "The Pioneers' Collection brings to life the legacy of the legendary James Squire, the man who pioneered brewing in Australia. It was this legacy which served as inspiration for our team of expert brewers – to bring the same level of craftmanship, innovation and dedication to the finest of ingredients to this exciting new series of small batch beers. As brewers, our vision for the Pioneers' Collection is to reimagine conventional beer styles using a combination of innovative barrel-ageing techniques and unexpected ingredients to create a range of extraordinary beers which are totally unique."
Only 5,000 bottles of the James Squire's Pioneers' Collection Release No.01 will be available nationwide for a limited time. The RRP is A$49.00 for a single hand-finished 750mL bottle and can be purchased at Dan Murphy's nationwide, and on tap at James Squire brewhouses from early December.
For further information and inspiration from James Squire, visit jamessquire.com.au, or follow James Squire on Facebook and Instagram.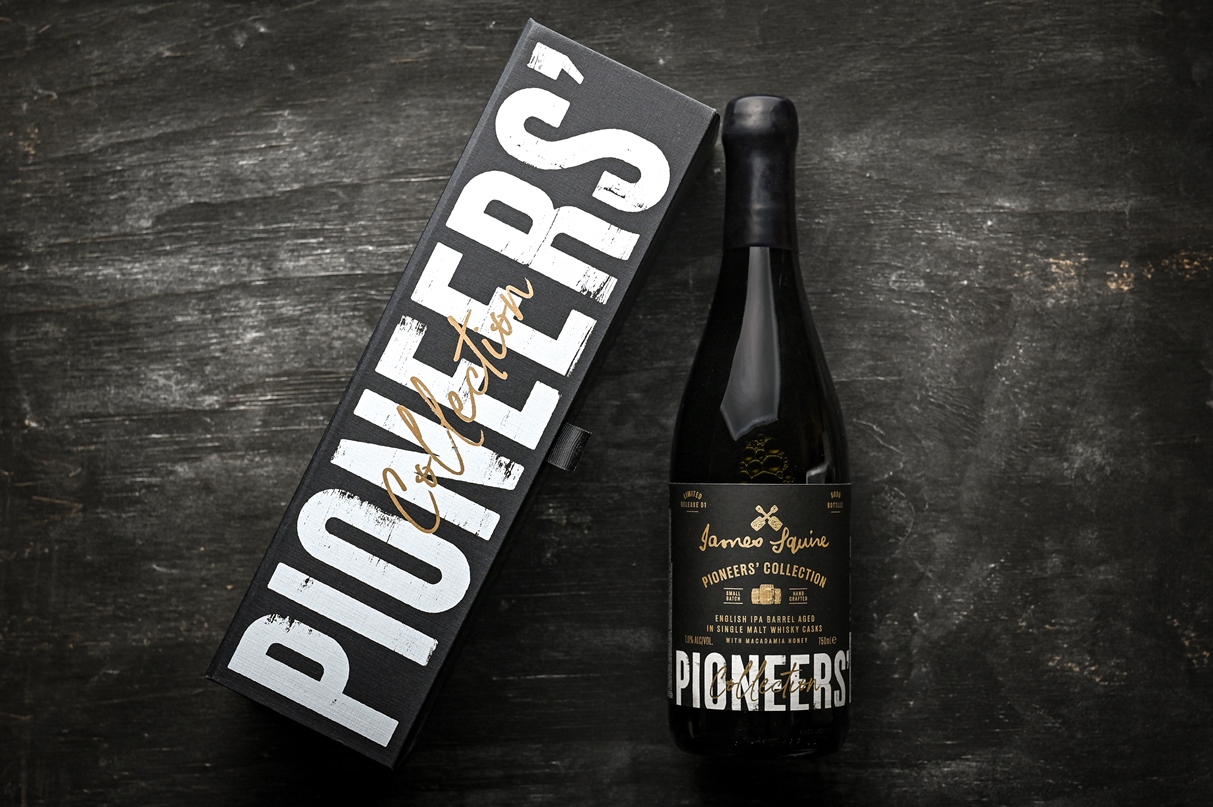 This is a sponsored content piece. To find out more talk to the Beer & Brewer sales manager.