On the tinned side, Home Make It hold a comprehensive range of Coopers, Muntons & Morgans extracts, as well as a full range of their own base mixes, with specifically blended mixes of malts & dextrose to improve your beer.
On the full grain brewing side, Home Make It have an ever growing range from producers such as Joe White, Briess, Simpsons & Gladfield. They sell full sacks for the avid (and budget conscious) brewer, and they will soon be selling a grain-to-recipe ( where they will weigh out a customers recipe, instead of selling in their existing pre-packed 500g & 2kg bags). They have a range of approx 20 hops in pellet form, all vac-packed in 50g & 100g bags .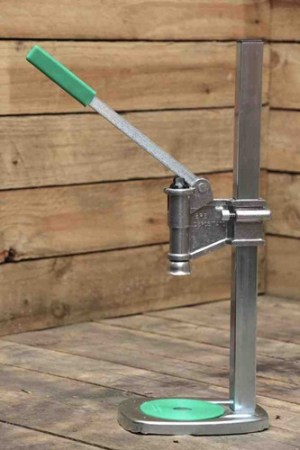 On the yeast side, Home Make It have a good range of the Brew Cellar dry yeasts which is comparable to the Safale & Saflager range. They also have regular shipments of White Labs liquid yeast & will soon see the Wyeast yeast range sitting in the store fridges.
On a hardware note, they have everything from the plastic range of fermenters in varying sizes, right up to the SS Brewtech range of kettles & brew bucket fermenters, and also carry 19L Cornelius kegs & 2.3kg or 2.6kg CO2 bottles to carbonate your beer!
Get in touch with them to find out more!
Email: info@homemakeit.com.au
Online Store: www.homemakeit.com.au
Retail Stores:
4/158 Wellington Road, Clayton VIC 3168 – Phone: (03) 9574 8222
OR
265 Spring Street Reservoir VIC 3073 – Phone: (03) 9460 2777