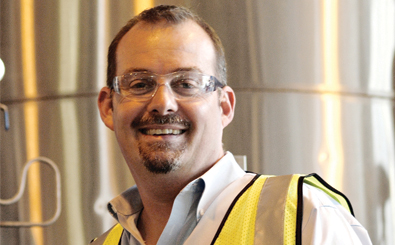 West Australian craft brewer Gage Roads is confident about its future despite reporting a 21 per cent drop in total sales volume, compared with the same period last year.
The company also reported that its revenue has decreased by 18 per cent, but that it is working to secure additional contract production both domestically and internationally, to help boost earnings growth in 2016 and 2017.
Woolworths holds a 25 per cent stake in the brewer and although the retailer has recently renewed its supply agreement with Gage Roads, it has reduced its inventory which resulted in approximately 56,000 cases of lost sales for the quarter.
In a statement the company said that it believed the Woolworths inventory levels have reached a sustainable point and that they were unlikely to be significantly reduced further.
Draught sales for the business did increase significantly for the brewer, up 211 per cent and managing director John Hoedemaker (pictured) believes that following a period of consolidation, the business will be in a strong position to build for the future.
"FY15 will be a year of consolidation for us as our customers re-position their products for the next summer selling period," Hoedemaker said.
"With that in mind, total expectations for the full FY15 are expected to be down approximately 15 to 20 per cent in line with the year-to-date results.
"The business has weathered some significant challenges over the last 12 months, however, I strongly feel that the fundamentals of our business model are in a better position than ever before and we are working hard to deliver an uplift in sales and earnings for shareholders in FY16."
As well as contract brewing Gage Roads is working on extending its export markets, with sales to Japan and Singapore already happening and further opportunities being explored in the UK and China.
Written by Andy Young, editor, The Shout.