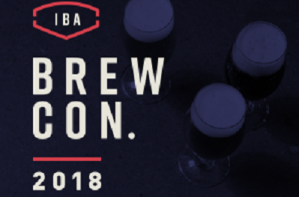 The full main stage program of BrewCon 2018 has been released, with the latest sessions covering topics such as Funding, Partnerships, Public Relations, Trade Marks and Accounting.
On Wednesday 27 June, Jules Brooke of Handle Your Own PR will talk about why PR is powerful and explain the steps to handling one's own PR, while Ben Adams, Mitchell Parker and Ben Nolan will take attendees through the incentives, offsets and rebates available to the beer industry.
Thursday 28 June will see Lara Gun of FB Rice Patent and Trade Mark Attorneys explore how Australian brewers can safely access overseas markets and maintain the right to use their trade marks, while Thomas Paul of Pilot Partners will be explaining how brewers can handle their accounts. In addition, Claus Merck will be talking partnerships and providing strategies for protecting your share of the business should a partnership unravel.
On the Brewing side, a session about Diacetyl will see Dan McCulloch of Young Henrys talking about the product on Thursday 28 June, how it's formed, how to detect it and how to prevent or save it. In addition, Dr Glen Fox will take attendees through new research into barley on Wednesday 27 June, covering starch structure and its impact on gelatinisation and fermentable sugars.
These presentations will sit alongside aforementioned talks, seminars and panel discussions, such as the keynote speech, delivered by Kim Jordan, co-founder, executive chair and former CEO of New Belgium Brewing, and seminars on Brewing Eclectic IPAs by Magnolia Brewing Co's Dick Cantwell, Specialty Malt for Brewers by Great Western Malting's Teri Fahrendorf and a talk about American hops and late hopping techniques from Firestone Walker's Matthew Brynildson. 
BrewCon 2018 runs from Tuesday 26 June to Thursday 28 June at the Australian Technology Park, with the Indie Awards held on the Thursday evening at Paddington Town Hall.