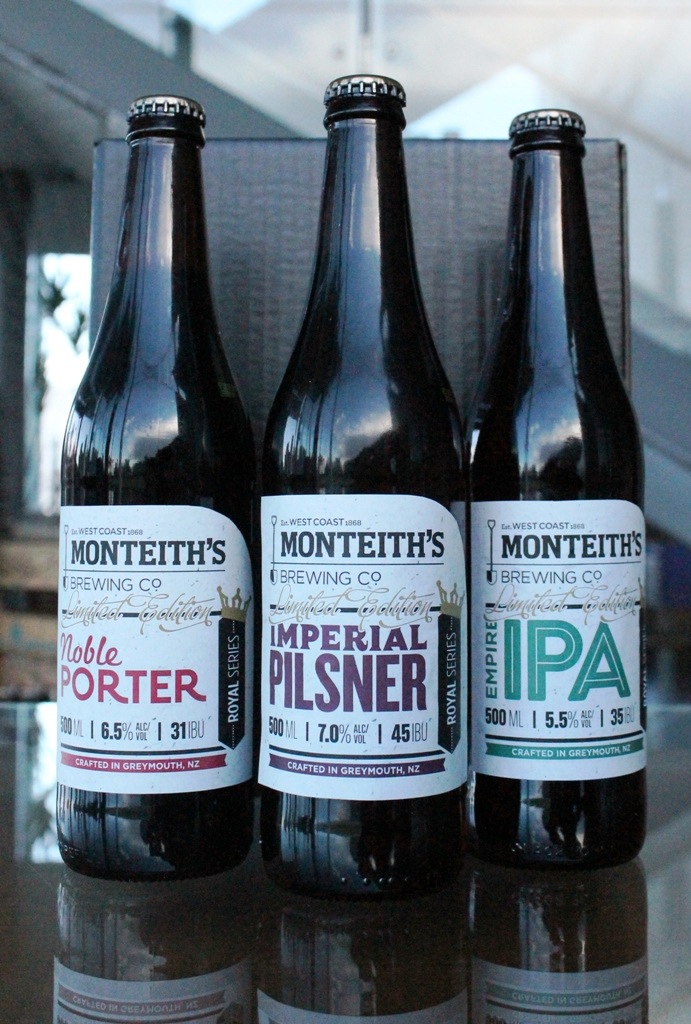 To celebrate the much anticipated arrival of the English Royal spawn, Kiwi beer brand Montieth's has released a triumvirate of beers that are so limited edition that the only batch ever to be brewed is already on its way to Prince William in London.
Second in line to the throne, Prince William is known to have enjoyed a few of Montieth's brews on previous visits to New Zealand, so the brewers decided to create a special gift for the new parents who, arguably, already have everything (and more) for their new arrival.
The Royal Series includes an Empire IPA (5.0% ABV), Noble Porter (6.5% ABV) and an Imperial Pilsner (7.0% ABV).
The beers are slightly tweaked versions of the Montieth's Brewers Series recipes and are designed to showcase Kiwi hops and malts.
The only batch of each style ever brewed was couriered to the royals on July 15 in anticipation of the impending birth.