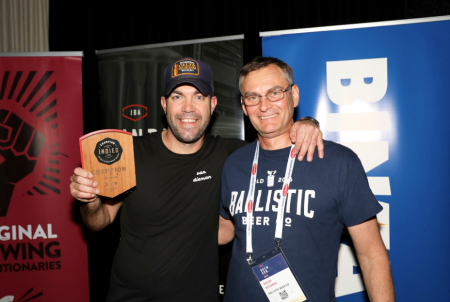 Entries are now open for the 2020 Independent Beer Awards – The Indies.
In a year that has been challenging in unexpected ways, quality is more important than ever. This is an opportunity for brewers to be rewarded for their hard work, and to benchmark their beer against their Indie peers.
In the interest of safety, and assurance the awards will go ahead, the Independent Brewers Association (IBA) have made some changes for 2020. The main difference is that judging will be done at smaller locations around the country, rather than one central location. Because of this, judges will be selected by the IBA technical committee, instead of the usual application process.
This change gives flexibility to judge in smaller groups without the need for excessive travel. That means the IBA won't be able to judge kegged or draught beer. All entries will need to be packaged and comply with the mandatory labelling regulations outlined on the IBA website here.
The following dates are subject to change.
• September 2 – Competition entries close
• September 11 – Labels sent to entering breweries
• September 15 – October 2 – Beer deliveries to state depots
• October 5 – 9 – Competition sorting
• October 19 – 23 – Indies judging
• TBA – The Indies announcements
Entering breweries need to make sure they are familiar with the Entry Guidelines, and Style Guidelines before entering. Both can be found on the Indies page.
Contact Beer & Brewer by clicking here to share your news and views.