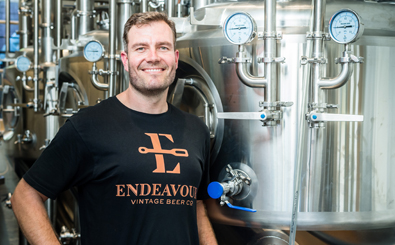 Endeavour Vintage Beer Co has appointed John Bogan as its head brewer to coincide with the opening of the Endeavour Tap Rooms brewery and bar in The Rocks, Sydney.
Bogan, who has been around the traps for a while now following stints with Mountain Goat, Riverside, Malt Shovel and 4 Pines breweries, will support Endeavour's founding brewer Andy Stewart.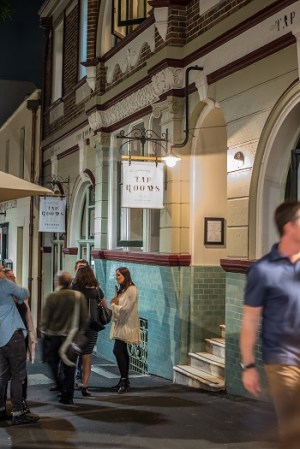 This week Endeavour Tap Rooms hosted an invite-only event of the new on-site brewery, bar and restaurant which is owned by Endeavour Vintage Beer Co and Applejack Hospitality.
The event saw 200 locals, media, celebrities and influencers treated to an exclusive first look at the venue.
Beer & Brewer were on-hand to sample the various brews pouring at the Tap Rooms, including a hoppy Amber Ale, a sessionable Summer Ale and a juicy Imperial Pale Ale.
The renovation of the heritage listed venue, coincided with the $15 million NSW Government initiative to renew and revitalise heritage retail tenancies in The Rocks, and was inspired by successful strategies in heritage retail precincts around the world, including SoHo in New York City and Le Marais in Paris.
Overall the Endeavour Tap Rooms team wanted to create a venue with the heart of Endeavour and soul of Applejack. Endeavour is an Australian brand, rich with integrity and focused on using the finest ingredients.
The new head brewer, Bogan, will divide his time between brewing and ensuring quality through Endeavour's supply partners and contributing to Endeavour's vintage 'field to glass' passion.
He said that this is an exciting time to be joining the Endeavour team.
"To come in at the pointy end of a new brewery installation doesn't happen often as a brewer, especially in a heritage building 100 metres from Sydney Harbour.
"I'm looking forward to working with the hop and barley growers that Andy has partnered with over the years and continue to evolve the Endeavour beers every year."
Bogan will be onsite at The Endeavour Tap Rooms most days brewing and engaging with visitors.