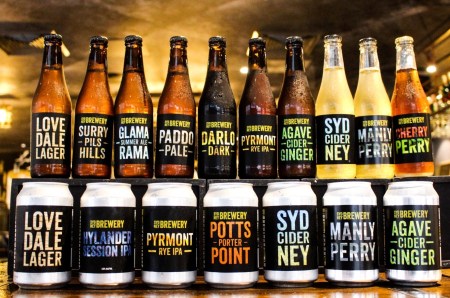 Now you can buy our complete range of bottles and cans conveniently from our drive-through take-away service at Sydney Brewery Surry Hills.
At great prices too, only $14 per 4-pack or $55 per carton. We also have Squealer fills for $15 or growler fills for $20 and you only pay for the fill!
Our core range plus some limited editions are on tap for you to choose from. A full take-away food menu plus a great range of wines is also available.
There's no better time to support local, please follow the link for full details: https://www.sydneybrewery.com/wp-content/uploads/2020/03/Take-away-menu.pdf
SYDNEY BREWERY
Phone 029289 0028 to book & pick up.
TAKE-AWAY BEVERAGE
DRIVE-THRU PACKAGED
Lovedale Lager – 4.7%
Agave Ginger Cider – 4.5%
Surry Hills Pils – 5.0%
www.sydneybrewery.com