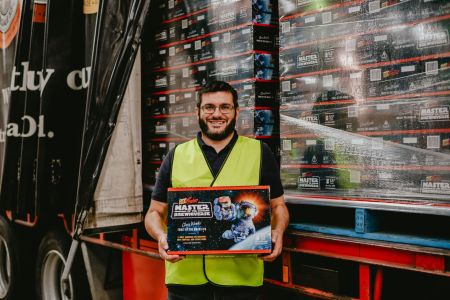 Eternal bragging rights are now Chris Woods' after the Western Australian took out the inaugural Coopers Brewery's Master of the Brewniverse DIY brewing competition with his Fruit of the Woods IPA.
The winning recipe is now available for sale in 24-packs and six-packs nationally at Dan Murphy's, both in store and online, after Woods' drop was brewed and canned at the Coopers Brewery.

In Beer & Brewer magazine's Winter edition, which is out in June, we print Woods' IPA recipe so you can brew it at home after our HomeBrewer Editor Chris Thomas caught up with the winner and got to sample his product.
Subscribe to Beer & Brewer magazine via this link

The juicy American IPA is an ode to Woods' family, as his Dad and Grandad were both avid DIY brewers. The beer bursts with tropical and citrus fruit from the generous use of new world hops, leaving a fruit forward punch.
"I love all things beer, looking at it, smelling, tasting and talking about it to anyone who'll listen, and of course the art of brewing it," Woods said.
"While there were many extremely good beers at the nationals, Woods' was a standout. It is a great representation of an IPA which features five hop varieties, oats and honey, and, most importantly, it is very drinkable," Coopers Brewery's Technical Brewer Dave Medlyn said.
Contact Beer & Brewer by clicking here to share your news and views.