A new James Squire brewhouse is opening its doors today with the launch of The Cheeky Squire in Frankston, Melbourne.
The James Squire and Malt Shovel Brewery range of beers will be available on tap, as well as limited edition brews including the newly released Cabin Fever, Interceptor Black IPA, Karni Kolsch, Mid River and Mint Heist.
A refurbishment of the former Davey's Bar and Restaurant was undertaken to bring The Cheeky Squire to life.
The venue was first licensed in 1884 as the Prince of Wales and subsequently rebuilt several times, known throughout the 1970s and '80s as the Vines Hotel.
Following years of part renovations, the new design makes the main bar a focal point. Inside the hotel, decades of layered decoration have been stripped back to reveal original brickwork and floors, which accompany the introduction of copper and amber glass.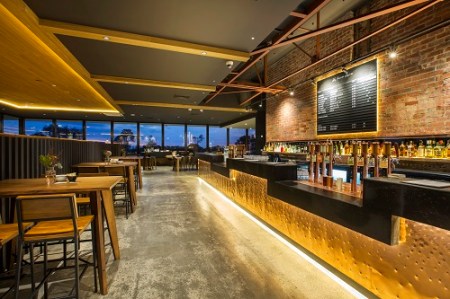 Head Chef, Dale Payne, takes over the kitchen's helm; promising modern pub food done well with a nod to the sourcing of locally produced ingredients from the Mornington Peninsula.
Think gourmet share plates, pizza and classic pub favourites, all accompanied by a great craft beer of course. And if you plan on taking youngsters, there's even nosh for cheeky little Squires.
The new hotel is looking to hire and train more than 50 staff from the local area with recruitment underway and is operated by the Australian Leisure and Hospitality Group.