Following a recent name change, CBCo Brewing are running their first brand awareness advertising campaign in their 18-year history which is aiming to recruit more drinkers in its home states of WA and Victoria.
Dubbed "For Australian Tastes", CBCo said the campaign is targeted at "local audiences and local tastes" and takes cues from the WA and Victorian skylines – with its orange hues inspired by the "sunsets of WA's South West" and pink accents from the "skies of metropolitan Melbourne". CBCo, originally named Colonial Brewing Co, launched in Margaret River in WA in 2004 before establishing a second base in Port Melbourne in 2016.
Their managing director Lawrence Dowd said: "We have been brewing beer since 2004 and during that time have developed a range that caters to the diverse and ever-changing tastes of Australian drinkers, suited to our weather, our celebrations, our quirks, our habits and our unique take on things.
"Like our beers, our campaign has been developed for local audiences and local tastes. We have taken inspiration from our own backyard, from our environments and surrounds – the backdrop to our favourite beer drinking occasions."
The dual state campaign is spearheaded by large outdoor advertising which will be supported online while it will be showcased via the brewery's sporting partnerships, including those with Melbourne United, Perth Wildcats, Cricket Victoria, Melbourne Stars, Melbourne Renegades, North Melbourne Football Club, Australian PGA Championship, PGA Tour of Australasia and Noosa Triathlon.
This news follows the completion of a $12 million expansion of their Port Melbourne brewery which has increased total brewing capacity to more than nine million litres per year.
Meanwhile, CBCo have one new special release already out in the world and another soon to be as their Market Sour and Barrel Project series both get their third additions.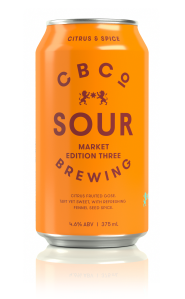 First up, and released on November 24, is the Market Sour III with orange, mandarin and fennel that's a classic German-style gose which continues the Market series theme of harnessing fruit and spice. The first edition, that arrived in 2020 after the success of CBCo's core range South West Sour, showcased lime, cucumber, juniper and coriander while its follow up later that same year brought blood orange and native saltbush to the table. Starting with an even blend of barley and wheat malt for a silky body, it was naturally acidified through a longer souring process, resulting in double the acidity of their core sours. To this base, sweet orange peel was added for a tangy citrus pith note, supported by juicy mandarin puree. A unique pairing of milled fennel and coriander seeds offset this fruit sweetness with herbal spice to maintain balance and refreshment. These complex flavours are all brought together by sea salt, a defining character of the gose style, providing body and enhancing mouthfeel.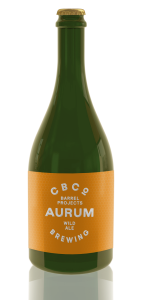 Set for release on December 5, their third Barrel Project release – the AURUM Wild Ale – was a long time in the making, with the mixed culture golden ale aged in a combination of Chardonnay and Pinot Noir barrels for 24 months. It was blended then bottle conditioned with rooftop honey, made by bees living near their Port Melbourne brewery. Bright golden and assertively sour from ageing with lactobacillus and pediococcus, along with supporting funk character from two brettanomyces strains, the honey provides balancing floral notes and a hint of perceived sweetness in this fully attenuated and complex golden wild ale.