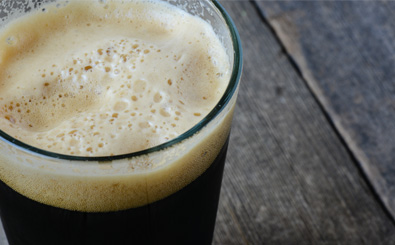 Australian brewers are calling for tax reform as the government brought in yet another hike in beer tax, the first of the new decade but the 41st in a row since 2000 and the 71st consecutive increase over the last 35 years.
As an example, tax on beer exceeding 3.5% ABV increased to $51.31 per litre of alcohol on Monday 3 February 2020 – up from $50.70 in August 2019. This means that a brewers making a beer with a 4.4% ABV will have to pay $2.26 per litre in tax on it, up from $2.23 per litre. This translate to a glass of beer at the pub costing around 1.2% more compared to last August.
Another tax increase is expected in August 2020 as well. The IBA (Independent Brewers Association) released the following announcement following the news:
"This is another chapter in the ongoing rise of disproportionate excise tax paid in comparison to other beer drinking countries. The regime needs to be reviewed and modernised, to help assist the small businesses around Australia leading the charge in encouraging drinkers towards a more sophisticated and mature approach to alcohol.  
"The IBA will be continuing to advocate for a modernisation of alcohol taxation to a system that recognises and rewards the producers and drinkers that are creating value for the economy and are fostering a more responsible and connected society."
A report by economist and Emeritus Professor Kym Anderson AC from the University of Adelaide has been commissioned by the Brewers Association of Australia. It compared Australia beer tax with other OECD and EU countries.
The findings show that of the world's most advanced industrial countries, Aussies were paying the fourth highest beer tax before this most recent tax hike.
The statement compared what Australians pay in tax per litre of alcohol ($2.26) to other countries around the world:
17-times more than Germany ($0.13),
15-times more than Spain ($0.15),
7-times more than the US ($0.31),
6-times more than Canada ($0.35),
more than 4-times that of France ($0.50), and
approaching double that of New Zealand ($1.26).
"It's getting to the point that having a beer with your mates is beyond the reach of ordinary Australians," Brewers Association of Australia CEO Brett Heffernan said in a statement.
"By far the biggest cost in the price of a typical Australian beer is tax. It's not the ingredients, production costs, advertising, transport or even retail overheads and profits… it's Australian Government tax.
"A massive 42% of the retail price on a carton of beer, is tax. Of the $52.00 retail price for a typical carton of beer at 4.9% alcohol, $21.84 goes to the taxman. Now it's going up again.
"Most Aussies simply are not aware they are being hit so hard, or so often, with beer tax. Beer tax has been going up every six months for the last 35 years. This latest slug is the 71st consecutive hike.
"Beer tax is now out of control. Simply freezing the six-monthly CPI increases will only lock-in the unreasonably high tax Australians are already paying. The rate of beer tax needs to be addressed if punters are to get genuine relief."