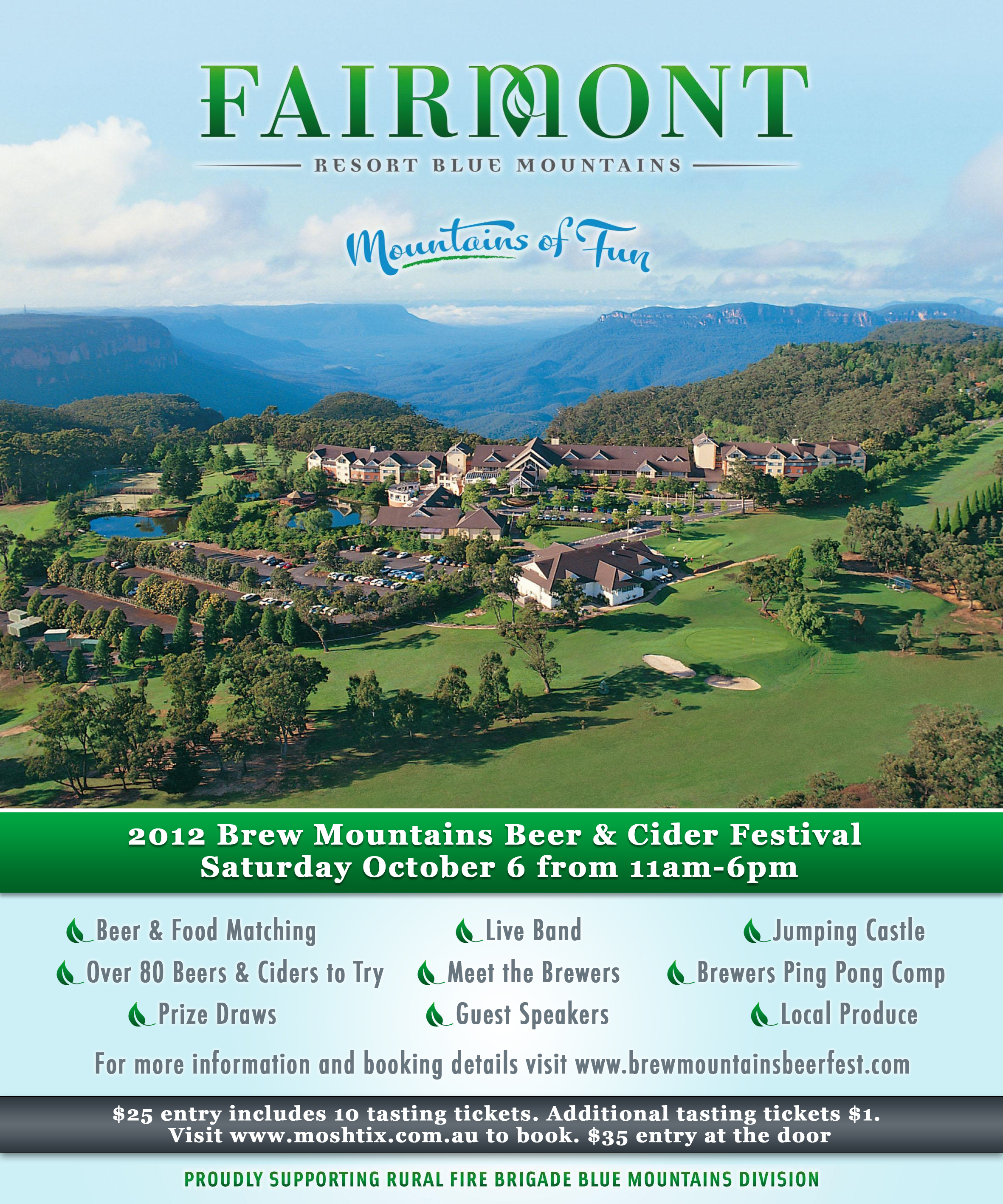 The 2nd Annual Brew Mountains Craft Beer & Cider Festival will be held at The Fairmont Resort, Leura on Saturday October 6th 2012.
BMBF is an initiative of Schwartz Brewery, founders of the Canberra Craft Beer Festival. Schwartz Brewery is committed to heritage, whilst paving the way for innovation in the brewing industry. As such, they aim to have the best breweries exhibit their wares in accommodating and picturesque surroundings.
The Fairmont is an ideal location for the event and as SFC now own Leura Golf Club, this year's Brewer's Golf Day will be bigger and better.
Fairmont Resort's major renovations are also complete and after the success of last year's inaugural festival, all is readiness to make this year's day out even more outstanding.
BMBF provides a great platform for beer enthusiasts and the whole family to enjoy the day with something included for everyone.
$25 for online bookings at www.moshtix.com.au or $35.00 at the door.
For more information go to www.brewmountainsbeerfest.com