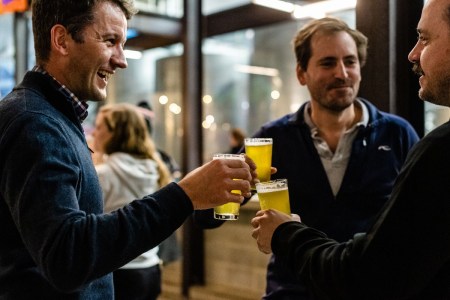 From beer-gustations to a "Wish you were Beer" festival there's plenty to get your lips around when South Australia's Tasting Australia 2022 event runs from April 29 to May 8.
Founded in 1997 and positioned as a celebration of all things food and drink in the Festival State, this year's Tasting Australia is said to feature the most diverse line-up yet with over 200 events across the 10 day calendar.
And beer lovers will be pleased to hear there's plenty on offer dedicated to them so we've rounded up a list of what's not to miss this year.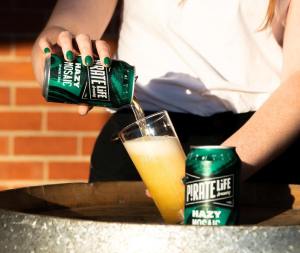 April 29: Pirate Life Masterclass East Coast vs West Coast
Join members of Pirate Life's Education Team as they lift the lid on two of craft beer's most celebrated and influential styles. This hour-long masterclass will see you sipping from the East to the West Coast of the United States and discovering the differences in each beer's style, brew process, ingredients and flavour profile. You'll also explore their influence on the craft industry including Pirate Life's own evolving portfolio while the beers will be paired with snacks.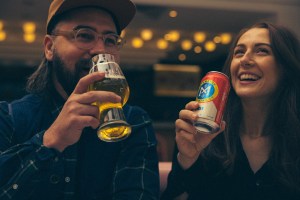 April 30: Merrymaker and Mismatch Brewing Co Beer & BBQ lunch
This relaxed afternoon at Merrymaker – Adelaide's highest rooftop bar – will feature a multi-course lunch with paired beers from Mismatch in the Adelaide Hills. Mismatch will also give detailed insights into their brews and explain the reasons behind beer and dish pairings. Expect a menu drawn from city institutions including Adelaide Central Market, Samtass Seafood, Section 28 Cheese and SheOak Baker.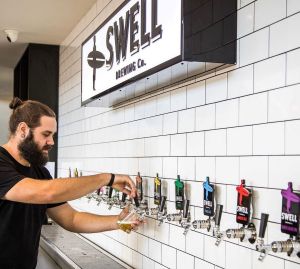 April 30: Argie Asado @ Swell Brewery
The team from McLaren Vale's Swell Brewery are teaming up with Argie Asado for a night of traditional Argentinian barbecue. Tickets include a pint of Swell beer or glass of wine on arrival, followed by three courses prepared with produce from the surrounding Fleurieu Peninsula. It's set to be the perfect night as it's all complemented by a big roaring fire, live music and Swell's stellar line-up of beers.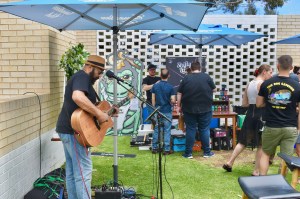 April 30: Wish You Were Beer @ Beach Hotel Seaford
The popular festival is returning to Seaford's Beach Hotel where you can expect plenty of local and interstate craft breweries on show plus delicious eats. The four-hour event will be hosted in the hotel's beer garden and will also feature live music from local artists. Tickets include entry, a chef's tasting plate of rotisserie meats and sides, a tasting glass and a $10 craft beer voucher to use in the hotel bottle shop.
May 1: Beergustation @ Kensington Hotel with Big Shed Brewing
East and West will unite when The Kensi and Big Shed Brewing return to bring you Beergustation 2022. Guests will be treated to a six-course luncheon inspired by Autumn's harvest with head chef Sean Simpson's love for food and beer to be reflected in each course, with products sourced from across South Australia. Californicator – Big Shed's West Coast IPA – will be featured in this year's menu, along with a further five special brews. These limited-edition releases will be paired with each dish and also featured throughout the menu. You'll also meet the team behind the brews as Big Shed discuss their journey so far and each of the unique beer-making processes used in their limited-edition beers.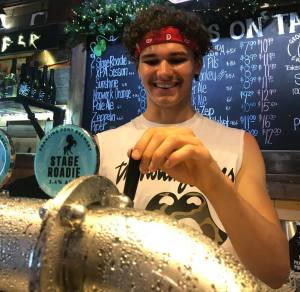 May 5: Coal Cellar & Grill x Prancing Pony
This special collaboration will see the chefs from Coal Cellar & Grill craft a four-course dinner menu including canapes that celebrate South Australian produce. Dinner will be matched with tailored beers from the team at Prancing Pony, showcasing brews from their taphouse in the Adelaide Hills.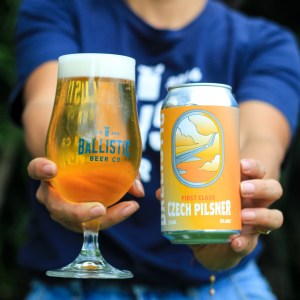 May 5: Feathers Hotel vs Mighty Craft
Head to The Feathers Hotel for a memorable five-course dinner paired with beverages from Mighty Craft's stable of producers including Seven Seasons, Mismatch Brewing, Ballistic Beer, Kangaroo Island Spirits and 78 Degrees. Tucked away in the lower foothills of Adelaide in picturesque Burnside, Feathers maintains close ties to a national network of producers and has sourced the best ingredients from renowned regions for this Tasting Australia event. Mighty Craft brand ambassadors and producers will also offer insights into their unique producers on the night.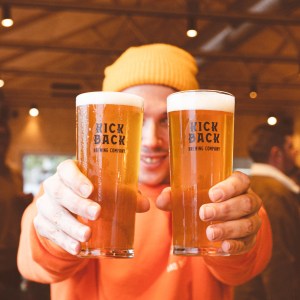 May 6: Counterparts: Pairing craft beer with Fleurieu ingredients @ Kick Back Brewing
Make your way to Aldinga's Kick Back Brewing for this exclusive Tasting Australia long table session. Chef Natasha Van Nunen and head brewer Brenton Schoemaker will collaborate on pairing four unique small-batch beers with a set menu sourced entirely from the Fleurieu Peninsula. Your lunch will be in the format of an engaging educational session with each dish to be introduced and accompanied by a short discussion on its characteristics and why its enhanced the chosen beer.
You can view the full Tasting Australia 2022 program here.