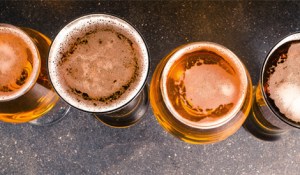 The third annual Australian Craft Beer Survey has been announced by Beer Cartel.
Over 18,000 Australians took part in the survey, with the data showing that craft beers is the only segment of the Australian beer market which is in continuous growth. 79% of respondents said that craft beer is their alcoholic drink of choice, and 90% of them have been drinking craft beer for more than three years.
Among the findings was the fact that one third of beer drinkers are aware of the Independence Seal, which was released by the Independent Brewers Association in May 2018, with 83% of respondents saying that the seal will have a medium to large impact on their future purchasing behaviour.
The importance of independence was further highlighted, with 64% of respondents saying that they wanted to know who owned the beer they were drinking. In addition. two thirds of drinkers aware of the buy-out of at least one of the three leading Australian craft breweries in 2017, and 56% of those aware having since reduced or stopped purchasing from those breweries. 85% are buying more Australian craft and less international craft, while a similar percentage are frustrated when bars and restaurants don't have a good craft beer offering.
Balter was voted Australia's best craft brewery, with Modus Operandi, Pirate Life, Stone & Wood and Bridge Road completing the top five. In addition, 94% of respondents believe the quality of craft beer in Australia is growing. Australia's thirst for new beers continues to grow. Five out of every 10 beers purchased by consumers were previously untried, explaining the rise in seasonal and limited releases from breweries.
"To win this award on the back of the Hottest 100 earlier in the year is a wonderful feeling," comments Stirling Howard, co-founder and brand director of Balter. "We've been kicking around for two and a half years and it has been a pretty amazing journey to date. When we started Balter, it was always about the beer and connecting to our community through our work. We've been blown away by how well our beer and brand has been received and these types of people's choice awards are a real affirmation that we're on the right track."
Four or six packs are the most commonly purchased packaging, forming 51% of purchases, with the smaller 330/355/375ml size by far the most popular size (72%) – understandable given its widespread use by breweries. The average weekly spend on craft beer almost exactly mirrored last year's results at $56, with most people spending between $26 and $100 per week on beer.
The rise of canned beer was strongly reflected by respondents, with 30% preferring cans and 33% preferring bottles.
GABS maintained its strong position as Australia's favourite beer festival by attendance, with Adelaide Beer & BBQ Festival, Beer InCider Experience, Ballarat Beer Festival and Sydney Beer & BBQ Festival completing the top five. Good Beer Week remained Australia's most attended craft beer week, followed by Sydney Craft Beer Week, Brewsvegas, WA Beer Week and Rad Beer Week.
The beer and food connection is also growing, with 79% of respondents believing that beer pairs better with food than wine.
Pale ales and XPAs continue to sit at the top of consumption table (90%), followed by IPAs and double IPAs (79%), but Australia's favourite beer style was the IPA/double IPA (31%), with pale ales and XPAs (27%) coming in second.
"We've been doing the Australian Craft Beer Survey for the past three years – in that time three different breweries have taken out the title of Australia's best brewery," says Richard Kelsey, director of Beer Cartel. "With now well over 400 breweries in Australia and a new brewery starting every week it really does show how quickly the industry is evolving."
The full results of the Australian Craft Beer Survey can be found here.