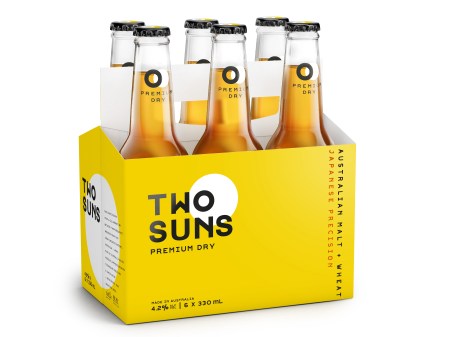 Asahi Premium Beverages has launched Two Suns Premium Dry, a collaboration beer made by brewers from two brewing nations: Australia and Japan.
Launching this month in draught, Two Suns was made in Australia using 100% Australian malt and wheat, using precise Japanese brewing techniques.
The two key brewers behind Two Suns – Geoff Day from Australia and Yosuke Tajika from Japan – have combined their brewing expertise to create a beer that has low bitterness and low carbohydrate.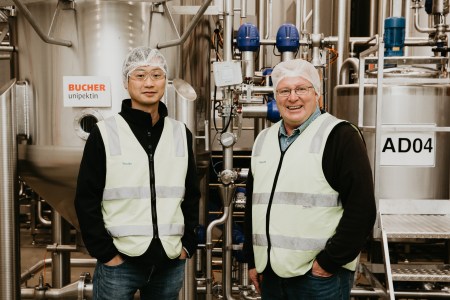 "Two Suns has a unique flavour profile of low bitterness with a subtle malt aroma and character," says Day. "Its distinctive crisp taste and dry finish makes for a really nice easy drinking refreshment. It truly is the result of marrying the best of two very passionate brewers that are excited to show off what's best about our home countries."
The beer has been launched at a time when Australian drinkers are changing their beer preferences to lighter options, with the easy drinking category now making up 31% of the total beer category and continuing to grow.
"Until now, there has been an absence of premium options for consumers to choose from in this category," says Scott Hadley, chief commercial officer at Asahi Premium Beverages. "We identified that gap and are proud to welcome Two Suns to the Asahi Premium Beverages portfolio.
"This is our very first entry into the easy drinking beer category and we're heavily invested to ensure this is our biggest and most exciting NPD launch to date.
Asahi Premium Beverages has invested over $5 million in its biggest ever NPD launch, including a significant outdoor media campaign, consumer and trade launch parties, a brand ambassador program, as well as digital and social media executions.