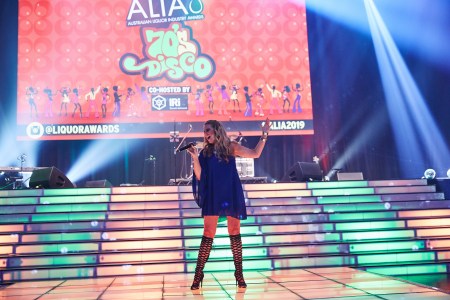 By Andy Young, The Shout
Once again the Australian Liquor Industry Awards (ALIA) lived up to its billing as the industry's night of nights.
With over 500 people from across the industry and from across the country in the room, 56 awards were presented, including 12 Major Awards incorporating Bartender of the Year, Hotel of the Year as well as the On- and Off-Premise Suppliers of the Year.
Every year ALIA has a theme, which helps make it the fun night that it is, and this year everyone got their groove on with the 70s Disco theme – and the night lived up to its billing as The Star was full of disco fever.
The night kicked off with pre-drinks sponsored by Good Drinks, and throughout the night guests were treated to networking bars from Gage Roads, Rum Co of Fiji and Vonu and Whitley Neil. The night was then topped off with after-party drinks sponsored by Mr Black.
Then, after the off-premise and on-premise awards were presented, the major awards were handed out.
4Pines Pale Ale won the Mainstream Craft Beer Award, while James Squire 150 Lashes was Highly Commended. Stone & Wood Pacific Ale took the title for Independent Craft Beer, with BentSpoke's Crankshaft and Young Henry's Newtowner were both Highly Commended.
Publican of the Year, this year went to Iain Ling from The Lincoln in Melbourne.
The final two awards of the night are the supplier awards; the On-Premise Supplier of the Year award went to Lion and then the final award of the night saw Asahi Premium Beverages named as the Off-Premise Supplier of the Year for the third year in a row.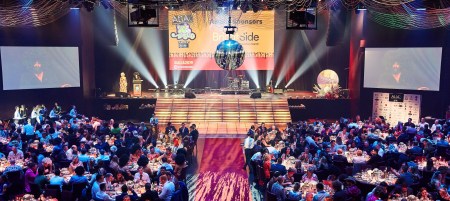 OFF-PREMISE AWARDS
BEER
FULL STRENGTH, sponsored by ILG: Winner – Coopers Pale Ale
Highly Commended – Great Northern Original
MID & LOW STRENGTH, sponsored by IRI: Winner – Balter Captain Sensible
Highly Commended – Great Northern Super Crisp
LOW CARBOHYDRATE, sponsored by Beer&Brewer: Winner – Hahn Super Dry
Highly Commended -Coopers Dry
PREMIUM DOMESTIC, sponsored by BrightSide Executive Search: Winner – Furphy Refreshing Ale
Highly Commended – Coopers Sparkling Ale
PREMIUM INTERNATIONAL, sponsored by IRI: Winner – Asahi Super Dry
Highly Commended – Sapporo
MAINSTREAM CRAFT, sponsored by LMG: Winner – 4Pines Pale Ale
Highly Commended – James Squire 150 Lashes
INDEPENDENT CRAFT, sponsored by Kegstar: Winner – Stone & Wood Pacific Ale
Highly Commended – Bentspoke Crankshaft; Young Henry's Newtowner
CIDER, sponsored by BrightSide Executive Search: Winner – Willie Smith's
Highly Commended – Somersby
BEST MARKETED BEER OR CIDER, sponsored by Merch&Effect Winner – Great Northern
Highly Commended – Furphy Refreshing Ale
ON-PREMISE AWARDS
Best New Venue or Concept, sponsored by Bars and Clubs: Winner – The Esplanade Hotel, Melbourne
Felons Brewing Co, Brisbane
Best Draught Product, sponsored by Kegstar: Winner – Stone and Wood Pacific Ale
Highly commended – Balter XPA
Best Beer List, sponsored by Gage Roads: Winner – Boilermaker House, Melbourne
Highly commended – Bitter Phew, Sydney
MAJOR WINNERS
Publican of the Year, sponsored by Lion: Winner – Iain Ling, The Lincoln, Melbourne
Highly commended – Paddy Walshe, Hunters Hill Hotel, Sydney
Hotel of the Year, sponsored by Coopers: Winner – The Esplanade Hotel, Melbourne – 2 tix
Highly commended – Duke of Clarence, Sydney
Liquor Store of the Year, sponsored by Asahi Premium Beverages: Winner – The Oak Barrel, Sydney
Highly Commended – Bayswater Fine Wines, Rushcutters Bay; Plonk, Fyshwick
On-premise Supplier of the Year, sponsored by Bars and Clubs and Australian Hotelier: Winner – Lion
Highly commended – Vanguard Luxury Brands
Off-Premise Supplier of the Year, sponsored by TheShout and National Liquor News: Winner – Asahi Premium Beverages
Highly Commended – Treasury Wine Estates