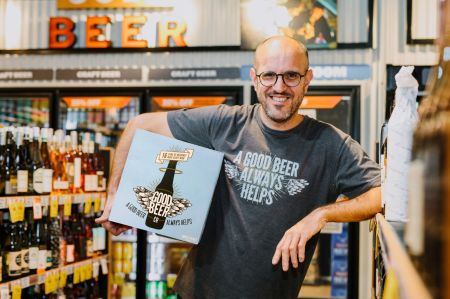 Craft beer lovers can get their hands on a cracking good case from tomorrow and help out a couple of great causes at the same time.
The Good Beer Co has joined up with Founders First to create the limited edition case of 16 that goes on sale tomorrow in over 1000 BWS and Dan Murphy's stores.
The initiative means the 'A Good Beer Always Helps' campaign can fulfill its plan to gift 10,000 essential workers a four pack of beer – to say thanks the Australian way. The initial campaign raised $52,000 and shouted 2,600 essential workers a four pack of local craft beers. This new push means the remaining 7000-plus workers will be recognised for their services in the same way.
"I'm really excited, as are our 16 independent breweries – alongside Founders First," The Good Beer Co's founder James Grugeon said.
"It was set up first and foremost to help the people who have been keeping our country going. They may not go out looking for praise, but they certainly appreciate it when they get it."
Grugeon said the campaign had now taken on a new dimension.
"It's also a really good way to support our independent breweries who have also been doing it tough," he said.
"It will be a long road to recovery for a lot of them and we're hoping this will give them a lift as well. We're not out of the woods yet."
The independent craft collection features 16 breweries, including the campaign's eight foundation partners: Newstead Brewing Co, Sparkke, Modus Operandi, Capital Brewing Co, Stomping Ground Brewing Co, Moo Brew, Van Dieman, and non-alcoholic craft beer company Sobah.
It also includes beers from the Founders First portfolio: Ballistic, Slipstream, Sauce, Foghorn and Jetty Road, as well as Beer Farm, Bright and Stone & Wood.
Founders First CEO Mark Haysman said: "Our focus is on supporting the craft industry, so being able to partner with The Good Beer Co in a program that supports craft breweries and essential workers was a no-brainer."
Endeavour Group General Manager of Merchandising & Buying Adam Fry said: "We had over 700 of our workers registered for the A Good Beer Always Help Campaign with Endeavour Group being one of the largest employers of essential workers."
oOh!media supported the campaign by donating over $1.5 million of media space to thank essential workers.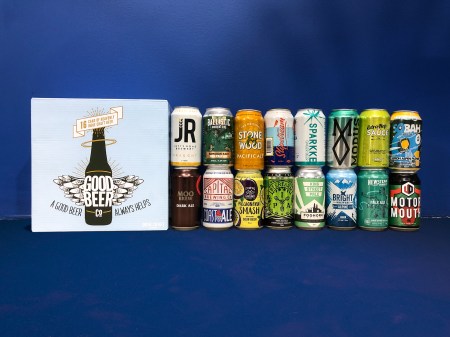 Contact Beer & Brewer by clicking here to share your news and views.