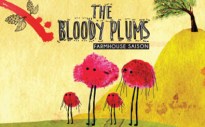 Victoria's Red Hill Brewery will celebrate its tenth birthday on 21 April and there will be beer!
In commemoration of the day, the brewery has launched The Red Project, which will feature 10 red beers specially brewed for the occasion with individual label artwork by local artist, Nick Kallincos.
Number One in The Red Project is The Bloody Plums (7.5% ABV). After a windfall year of plums from the brewery's own plum tree, the traditional farmhouse saison was born.
Situated on the Mornington Peninsula, the brewery will be having a weekend long party 25-26 April. As well as The Bloody Plums, Red Hill will be pouring on tap Batch One Thousand, Imperial Stout aged in whisky barrels and the new release Hop Harvest Ale.
Food will be in great form with the resident food guest 'Red Gum BBQ' dishing out their low 'n' slow pork and beef gourmet BBQ meats cooked on their smoker.
Words: Lucy Le Masurier