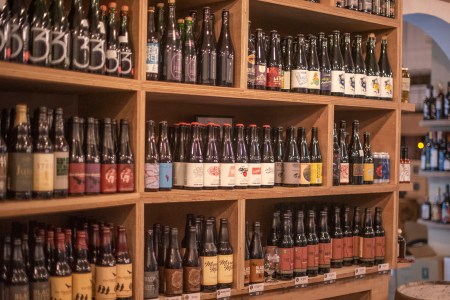 The winner of the 2020 Beer & Brewer Awards Best Retailer – Bottleshop is Thornbury's Carwyn Cellars.
These awards feature in the Summer 2020/21 edition of Beer & Brewer. Head here to discover all of our great subscription offers.
As well as best bottle shop, Thornbury's Carwyn Cellars almost took out our best online retailer award as well, such was COVID-19's impact on the way they did business in 2020.
Their normally bustling beer bar was closed for seven months and the "five kilometre rule" meant many Melburnians couldn't even buy takeaway from their favourite bottle shop.
"Different is certainly the word for the year we've all had," manager Ben Duval said.
"We were lucky that our online store was well established before the pandemic hit. Online has been huge for us and we've really noticed that all the hype beers are selling out twice, even three times as fast as they would have previously. We just can't get enough on our shelves to be honest."
Like many in the industry, COVID provided Carwyn Cellars not just some time for self reflection but equally a jolt of reality, that if not managed properly, the pandemic could be a real threat to their future.
"It's been a year to knuckle down and do things in the back end to secure the success of the business in the long term. One of those things has been to really set up the website a whole lot better. We should be ready to launch a whole new website early in the New Year.
"And we were lucky that we had quite a diversified business to begin with and we've gotten through OK. We were set up to do subscription services and beer clubs before the pandemic but they have gone absolutely gang-busters during it. They've tripled, even quadrupled in numbers."
carwyncellars.com.au