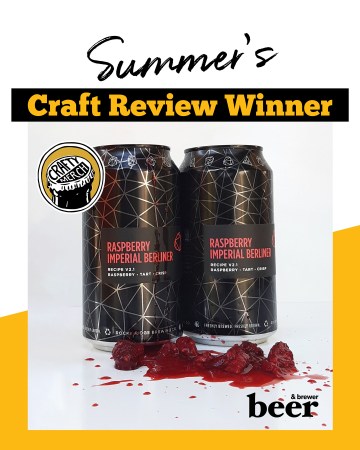 Big congrats to the winner of our first ever craft beer review competition that we ran in the Spring issue of Beer & Brewer – WA's Daniel Rootman and his review (and amazing snap above) of Rocky Ridge Brewing's limited edition release – the Raspberry Imperial Berliner.
We asked readers to send in their own reviews of 120 words or less on new or recent releases and the winner would win a Rastal Craft Beer Tasting Set four pack from the legends at CraftyMerch and have their review published in the next issue of Beer & Brewer. Our Summer 2020/21 edition is out now and Daniel's review and image is published on page 80.
From a ton of entries Daniel's stood out for its succinct use of words while still transporting the reader to a place they could imagine themselves drinking it alongside him.
Check out Daniel's Instagram page @daniel_loves_beer for more of his great reviews and images. And see below for details on how you can follow suit and be published in our Autumn edition out in March and win the same Rastal glassware pack thanks to CraftyMerch.
Daniel's winning review
Rocky Ridge Brewing
rockyridgebrewing.com.au
Raspberry Imperial Berliner
ABV: 6.5%
Style: Berliner Weisse
Pouring with an exuberant bubbly head, the body is more of an apricot-peach shade, rather than a deeper red than I had anticipated. Punchy and fresh aromas of ripe raspberries leave no illusion as to what comes next – a refreshing raspberry twang smacks your taste buds, which carries through with substantial length into a tart finish. Some kettle sours are a quick flavour affair, where you get that burst of fruity sourness that disappears quickly. Not this one. It really carries through beautifully leaving a long raspberry impression. Despite its reasonably large ABV, it remains very moreish. It tastes like Spring!
Glass match: Rastal Teku
Food match: Panna cotta with raspberries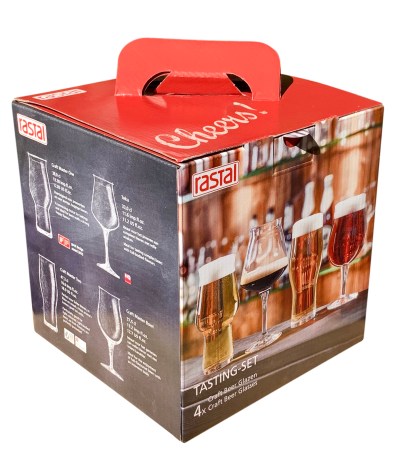 How you can win too
Do you think you've got what it takes to be a craft beer reviewer? Thanks to CraftyMerch we are thrilled to offer our Australasian readers the chance to win the fantastic Craft Beer Tasting Set four pack from Rastal – the world's leaders in craft beer glassware, innovation and quality – and have their review published in the next issue of Beer & Brewer.
Just send us your own beer review of 120 words or less to info@beerandbrewer.com about a recent release and the best entry will win. Previous winners (sorry Daniel!) can't win again.
The prize includes

Your beer or cider review published in the next issue and:
• 1 x Teku 330ml
• 1 x Craft Master One 380ml
• 1 x Craft Master Two 473ml
• 1 x Craft Master Bowl 373ml