A company's brand is a statement about its values and its product. It is meant to reflect in an instant the kind of product they are producing and where their emphasis lies. For breweries and cider makers, a good brand ensures stand-out and recognition in a full fridge or on a busy bar. Branding matters and speaks to drinkers.
However, Thatcher's, a family cider maker from the UK, has recognised that branding is not just about them talking to cider drinkers, but also about cider drinkers talking to them. Its flagship cider Thatchers Gold is the second biggest canned apple cider in the UK off-premise and the number two draught apple cider in the on-trade. Its reputation in its home country has been well-established over the 115 years since it was founded by current managing director Martin Thatcher's great grandfather. Its branding back home is instinctively recognised and its message understood.
"Thatchers Gold is a medium dry golden cider, with a smooth and refreshing taste," says Andrew Brooks, Thatchers Cider brand manager. "A perfectly balanced flavour profile is achieved through a unique blend of cider apple and culinary apple varieties including Dabinett, Porters Perfection and Harry Masters Jersey."
But in Australia, the company has altered its branding in order to better tell the story of Thatchers to a newer audience, an audience that has recently started to champion and look for traditionally made ciders with true craft credentials. Gone is the bright golden yellow colour of the UK branding, replaced by more subdued tones to reflect Thatcher's natural approach to cider making and to tell the story of life in Somerset, an English county famous for cider.
"This creative approach is unique for the Australian market which proves Thatchers' commitment and long-term vision of success in the Australian cider market," explains Brooks. "Since the cider boom of a few years ago the Australian market has become increasingly polarised, on one end cider is treated as a commodity heavily price driven, on the other end craft is beginning to pick up pace; following a similar trend to other liquor categories.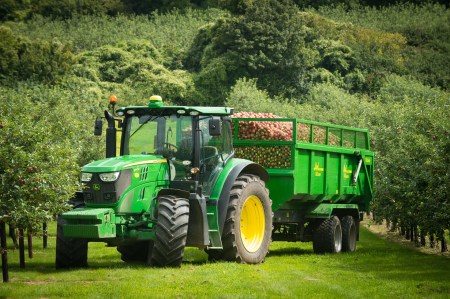 "The traditional cider making techniques passed down since 1904 and the traditional varieties of cider apples used within the Thatcher's mean the product naturally fits more on the crafted end of the spectrum. In order for consumers to understand where we fit in the market it's important for the brand and packaging to reflect our approach to cider making."
Thatchers has been a family business since for four generations now. It values its independence and adopts a long-term approach in all decisions – some of Martin Thatcher's children are already working in the business. The importance of independence within the craft community is well-documented and, as such, Thatchers is highlighting its own strong credentials in these matters.
"The new branding celebrates Thatcher's natural approach to cider making," adds Brooks. "Earthy tones tell a story of life on the orchards of Myrtle Farm throughout the seasons; iconic farm imagery speaks to traditional cider making techniques passed down through four generations of the Thatcher family since 1904," says Brooks. "Above all else our goal was to bring through the values of the Thatcher family and their approach to their craft; authentic, quality and uncomplicated. The importance of family and independence is proudly communicated front and centre on the new packaging through a call out to "Four Generations of cider makers since 1904".
To launch this new branding, Thatchers is embarking on an Australian east coast tour, visiting festivals and beer gardens along the way, including Melbourne Music Week and Woodford Folk Festival.
"The tour will be hosted by the Thatchers Brand Ambassador, Ben Irons. Ben has grown up in Somerset, England, the home of Thatchers and home of British cider," explains Brooks. "Ben has been instrumental in building trade and consumer loyalty for Thatchers in the fiercely competitive cider market of Bristol, UK. Ben will be slinging award winning cider and delighting consumers with delicious summer cider cocktails and food pairing all throughout summer. Keep an eye on Thatcher's Cider Australia socials to find out where the tour will be arriving near you."
To find out more about Thatchers Gold contact Coopers Premium Beverages on:
1300 555 166 – QLD, NSW, VIC, TAS, WA
08 8440 1800 – SA, NT
thatchers@premiumbeverages.com.au
Follow: Instagram | Facebook