If you're on the hunt for impactful hops for a variety of beer styles, look no further than two of the world's most-loved varieties – El Dorado® and Zappa® from CLS Farms, the fifth generation family farm located in the Yakima Valley in the Pacific Northwest of the United States. These varieties in T-90 pellets, as well as El Dorado® in CGX™ cryogenic lupulin pellet format are available to breweries in Australia and New Zealand via brewing ingredients supplier Bintani.
CLS Farms differ from many hop farms in that they take a brewer-specific focus to determine harvest readiness of their aroma varieties, field-by-field, through sensory and understanding how hop aroma translates into the beers of their customers.
CLS Farms said Zappa®'s aroma characteristics are "among some of the highest quality" they've ever seen with a lot of bright citrus and mango character in addition to its typically spicy, wild nature. With El Dorado®, they said pineapple was currently at the forefront of its characteristics with melon, stone fruit and cherry candy following closely in step.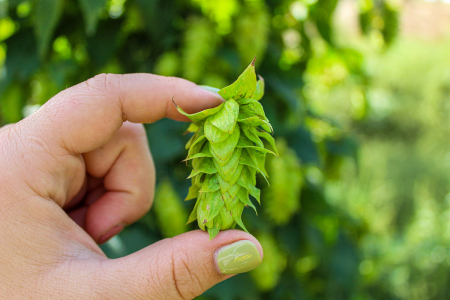 Zappa®
A wild hop native to the mountains of New Mexico and named after American musician Frank Zappa, this variety is now grown in four states across several growing regions. Zappa® invokes intense tropical flavours of passionfruit and mango coupled with spicy and herbal notes. Primarily brewed in American IPAs and hazy IPAs, Zappa® also expresses well in saisons, Mexican lagers and other styles highlighting both fruity and spicy qualities. As far as use within the process, here's what you can expect from Zappa®:
Kettle: Maximise on herbal and spice qualities.
Whirlpool: Introduce the wilder and multi-faceted aromas of Zappa®.
Dry hop: Elicit the hop's more tropical notes of passion fruit and mango, grape, or fruity pebbles.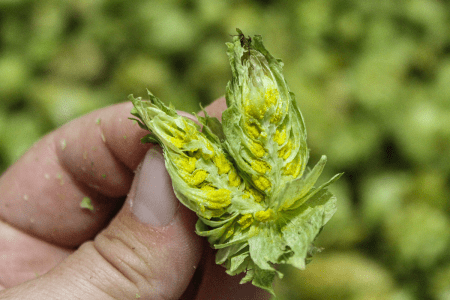 El Dorado®
Its aroma profile is described as a fruit cocktail that works in all styles of beer and across every facet of the brewing process. CLS have experimented with El Dorado®'s harvest window over the years and have found that its harvest dates elicit different aromas and flavours. Early picks of El Dorado® represent a melon and citrus-forward aroma, while the middle picks start to include pineapple notes in addition to candied citrus peel. Late harvested El Dorado® is the most complex in that it becomes cherry-forward while also retaining all of the pineapple and candied citrus character.
Kettle: Clean bittering qualities for more focused, bright citrus flavours.
Whirlpool: Sweeter citrus flavours with more nuance.
Dry hop: Make your dry hop pop with tropical hard candy, stone fruit and sweet cherry and lemon.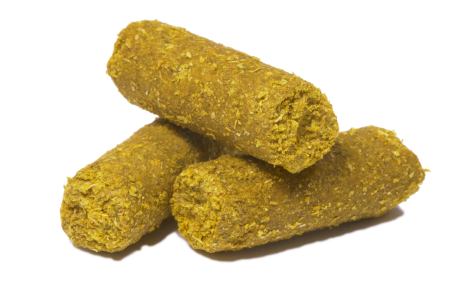 CGX™ El Dorado®
With twice the potency of T-90s, harnessing El Dorado® in CGX™ cryogenic lupulin pellet format has the ability to transform your releases and your business, allowing you to brew hop-forward beers while improving efficiencies and reducing environmental impact.
CLS Farms said seeing El Dorado® developed into this advanced hop product had been "an incredibly exciting prospect to the farm".
"We've always loved the aromatic extensibility of the variety, but to bring in a level of intensity that is usually reserved for varieties like Citra and Mosaic has been really awesome to experience," CLS Farms' Alexandra Nowell said.
"In the end, it's about providing the greatest amount of flexibility to brewers as everyone's beers and operations look for and require different things.
"How to best use CGX really depends on the brewer's desired outcome, but using it can both increase a beer's aromatic intensity while also increasing finished beer yields (when comparing its use to that of a T90 pellet)."

CLS Farms' hop varieties are available in Australia and New Zealand via brewing ingredients suppliers Bintani. Visit bintani.com.au.
This is a sponsored content piece. To find out more talk to the Beer & Brewersales manager.