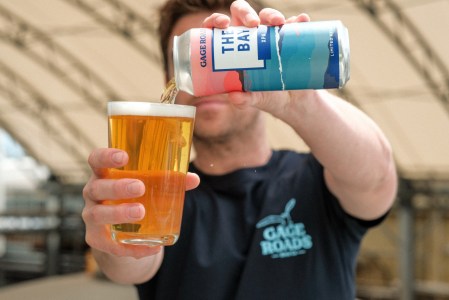 Gage Roads Brewing Co are kicking off a series of beach clean ups this Saturday as they release a new beer that also directly helps maintain the health of our sea and shore.
The WA brewery, whose foundation was inspired by the strip of ocean between Fremantle and Rottnest, has further enhanced those ties to the sea by teaming up with the Australian Marine Debris Initiative (AMDI) – a program coordinated by marine not-for-profit Tangaroa Blue Foundation, to help clean oceans and track their health.
The partnership includes a series of national beach clean-ups that help diminish the devastating impact plastics and other debris have on marine life. These kick off this Saturday at South Beach in Fremantle. Head here for more details of how you can get involved.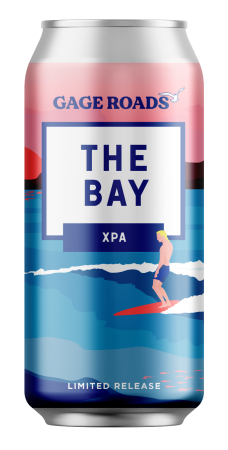 Meanwhile, in collaboration with surfing publisher SurfVisuals, Gage have released The Bay XPA (5%, 500ml can) where part of the proceeds of sales will go to AMDI to help further their cause. The Bay is available now in WA and will hit east coast stores in late October.
Gage Roads Brew Co's Bec Lauchlan says it's a cause that's close to home.
"The coast is where we live and play. Protecting it is important to us, as well as to the people that enjoy our beers," Bec said.
"We recently teamed up with AMDI to help make a difference. We're excited to add to that partnership and bring the legends at SurfVisuals on board, and create a beer that not only tastes great but will help raise money for ocean health."
Gage said the Citra and Sabro-charged Bay XPA is "a tribute to our shared love of arvo surfs and clean waves".
"The Bay XPA is easy-drinking and brewed with sessionability in mind," Gage Roads head brewer Ross Brown said.
"A clean malt body and restrained bitterness allows the juicy hop profile to burst to the forefront, bringing together citrus and tropical fruits, along with just a little bit of coconut."
Ben Nathan from SurfVisuals said: "As a surf community, environmental initiatives run through our veins. To be able to give back to programs such as AMDI, allows us to be able to protect our oceans for our future generations, so they can continue to enjoy the beach just as much as we do."
About the AMDI
Through a network of volunteers, it monitors the impacts of waste along our coastlines. Coordinated by Tangaroa Blue Foundation, the program was launched in 2004 and has since removed more than 16 million pieces of debris (1,369 tonnes) from Australian coastlines. The debris is then collected, with data recorded into a database which is used to track what debris items are being found and where they come from.
"As AMDI partners, Gage Roads are not only participating in marine debris collection and contributing to the Australian Marine Debris Initiative Database with their own teams, their support helps us extend our reach and engage new participants in beach clean-ups, data collection and source reduction activities," the AMDI's Alison Dorn said.