SPARKADEMY FORUM @ RAMBLERS ALE WORKS, HAWTHORN
May 20, 2021 @ 11:00 am

-

1:00 pm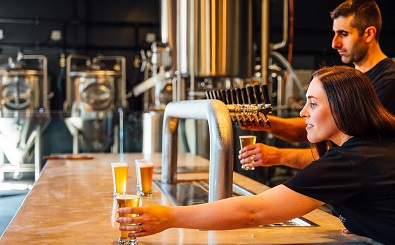 SPARKADEMY FORUM @ RAMBLERS ALE WORKS, HAWTHORN
Do you want to learn how to open a pro brewery? Join the SPARK team at one of Melbourne's newest brewpubs, Ramblers Ale Works in Hawthorn, as they bring a wealth of knowledge and experience to the Sparkademy Live Forum this Thursday (May 20) from 11am – 1pm. It's a free event but bookings are essential.
The session will cover everything from the key factors for success and regulatory considerations right through to determining the brewing equipment needed. It helps the aspiring brewer take that leap of faith and understand what is required to start a successful brewery. There will be an open community discussion on the Business of Brewing, encompassing:
• Modern beer styles, recipes and emerging trends
• How to create a vibrant, personal, community based brewing business
• Recipe and style development
• Brewing equipment, venue and brewery design
• Cash flow positive brewery start up – using equipment finance for immediate profitability.
In the new Federal Budget small brewers receive a hugely increased 100 per cent refund on any excise tax paid, up to $350,000 per year. Now is the perfect time to install a brewery in your venue and brew on site.
If you are on the cusp of kicking off your pro-brewing journey or in the planning phase, the Sparkademy Forum will be an invaluable resource.
SPARK Breweries & Distilleries make it easy to set-up an on-site brewery in your existing pub, restaurant or cafe & have helped 50 venues around Australia create highly profitable businesses since 2014.