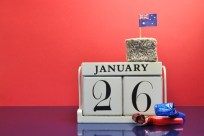 As we get set to don our singlets and thongs, heat up the barbie, crack a cold tinnie from the Esky and kick back to listen to the Triple J Hottest 100 this Straya Day, there are also some awesome craft beer events worth getting off your bottle and glass and checking out.
(1) Hottest 100 Aussie Craft Beers – Monday 26 January
While technically the Local Taphouse's Hottest 100 Aussie Craft Beers of the Year countdown can be enjoyed with mates in the backyard, there are more than 60 craft beer venues around the country running events to count down the results and in some cases promote many of the winning beers afterwards. Check out the list here.
For those playing at home, the full results will be counted down online here between 12.30pm and 5pm and the official hashtag for the day is #h100beers for those wishing to join the conversation on social media.
While The Taphouses' Steve Jeffares was tight-lipped about the results, he did say IPAs are on the rise and that there were some surprises amongst the old favourites.
"We can't really talk much about the results at this stage but I can say that there were more than 1,800 beers to vote for and the increase in the number of new beers and styles that Australian breweries are brewing is incredible," Jeffares said.
"While pale ale remains the most popular style, IPAs are catching up, following the trend in the US. There are certainly some old favourites on the list but also plenty of surprises sure to get people talking."
(2) Ballarat Beer Festival – Saturday 24 January
What better way to kick off the long weekend than with a beer festival? So grab your friends and family, and head to the Ballarat Beer Festival – Victoria's original boutique beer festival, celebrating all things liquid gold on the picturesque Ballarat City Oval.
The stellar musical line-up includes Ash Grunwald, Way Of The Eagle (Jan Skubiszewski's creative collaboration featuring Dan Sultan and The Cat Empire's Harry James Angus); The Delta Riggs; Chris Russell's Chicken Walk; Buddha In A Chocolate Box, Timberwolf and Demi Louise.
For craft beer lovers – novice and expert alike, a series of highly entertaining information sessions will take place during the day, and will be hosted by beer educator and writer Pete Mitcham from Australian Brews News. With a plethora of beer makers and industry experts parting their knowledge to the crowd, special guests returning to the event include, Dr Charles 'Chuck' Hahn and chef and entrepreneur Stefano de Pieri.
(3) The Bank Hotel – Monday 26 January
The Bank Hotel in Newtown, Sydney is bringing the beach to the Inner West by installing a 500 gallon dunk tank, a beach volleyball court and a spit roast barbecue, while tuning the radio to Triple J's Hottest 100 countdown.
(4) First Fleet Park – Monday 26 January
Is there anything more Australian than heading to First Fleet Park on Australia Day? We think not. Located in Sydney's Rocks region, First Fleet Park will be celebrating our nation's special day with live music, a sausage sizzle and craft beers. The Rocks Brewing Co. Open Air Bar will be pouring Storming Summer Ale, the first collaborative brew from Time Out's craft beer club Bottled Lightning Co. The ale was created especially for Australia Day with help from craft beer enthusiast Andrew O'Keefe. The brew was crafted using pilsner, Munich and wheat malts alongside Australian hops and comes in at 25 IBUs, making it an ideal beer on a hot summer's day.
(5) Bacchus Brewing Co. – Saturday 24 January
Like an extra hoppy beer with a bit of punch? Well you should head to Bacchus Brewing Co. on Saturday when they launch Uluroo Red Lager, which is made with 100 per cent Australian powdered kangaroo. Yes that's right, there's a bit of Skippy in every pint. Each keg has approximately 2kg of kangaroo goodness. The flavour is apparently very subtle, adding a slight savoury taste to the beer. If that doesn't tickle your fancy, then they'll also be serving up Abbot's Budget Smugglers Redneck Ale and Lamington Dark Ale for Australia Day.