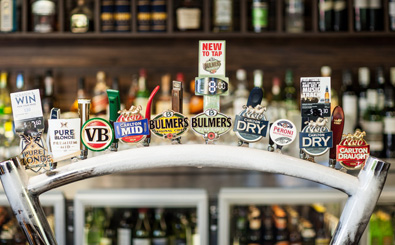 Peter Filipovic, CEO of Cartlon & United Breweries (CUB), has released a statement updating Australians about the brewery's response to the evolving COVID-19 situation.
"Firstly, our thoughts are with our valued partners at pubs, clubs and other hospitality venues," Filipovic begins. "This is obviously a difficult time, but we will get through this together."
Filipovic has stated that currently all of CUB's breweries are remaining operational, under strict health and safety rules, to ensure that they can continue to supply their retail customers.
"This includes the Abbotsford Brewery in Melbourne, Yatala Brewery outside Brisbane and Hobart's Cascade Brewery," Filipovic says. "It also includes all our craft breweries.
"Unfortunately, you can't turn major breweries off and then quickly turn them back on. If breweries are included in a widespread shut-down, we may not be able to get beer to the market for some months after re-opening."