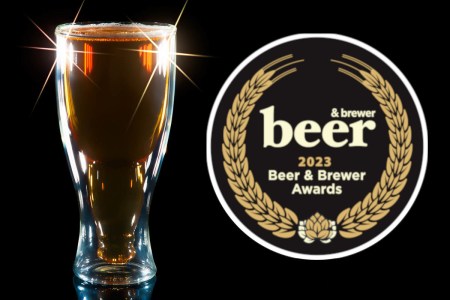 Voting Criteria
Alongside our expert panel of judges you can have your say in Beer & Brewer magazine's 2023 Awards. Voting is open until 5pm AEST Wednesday 27 September and winners will be announced in our summer 2023/24 edition which is out December 1 and through our online channels on the same day.
Lifetime Achievement
The person you think should be recognised for their services to the Australian beer and brewing industry over a very sustained period of time. Previous winners of this award can't be voted for again.
(PAST WINNERS – 2017 CHUCK HAHN, 2018 BRAD ROGERS, 2019 BRENDAN VARIS, 2020 PETE MEDDINGS, 2021 JAYNE LEWIS, 2022 DAVID CRYER)
Brewer of the Year
Vote for the Australian brewer you feel has had the most significant impact in the last 12 months in terms of the quality of their output, their overall guidance of a brewing team and helping to drive the industry forward through innovation and technical ability. You can vote for previous winners of this award.

(PAST WINNERS – 2017 WILL IRVING – FERAL, 2018 SCOTT HARGRAVE – BALTER, 2019 WILL TATCHELL – VAN DIEMAN, 2020 JUSTIN CORBITT – DEEDS, 2021 SAM FÜSS – PHILTER, 2022 ASHUR HALL – STOMPING GROUND)
New Brewing Company of the Year
Nominate the new brewing company you feel has made the biggest impression on the industry – in regards to their quality of product and impact – since launching in the last 18 months. This award applies to both new bricks and mortar breweries and those currently contract brewing. Here is a list of breweries that have launched in the applicable time period (apologies if we've missed any and naturally you can vote for anyone we overlooked):
QLD: Straddie Brewing, Dunwich; Ward's Brewery, Gladstone; Hiker Brewing, Salisbury
NSW: Good Folk Brewing, Newcastle; Thirsty Devil, Albury; Thirsty Messiah, Newcastle; Barrel Shepherd, Belambi; The Social Brewers, Mortdale
ACT: Cypher Brewing, Gungahlin; Ale Mary Brewing, Fyshwick
VIC: Mountain Monk, Mount Beauty; On Point Brewery, Alexandra; Smiley Brewing, Packenham
TAS: Du Cane Brewing, Launceston
SA: Yellow Matter, Adelaide; Crafty Robot, Adelaide
WA: Boundary Island Brewery, Erskine; Found, Perth
(PAST WINNERS – 2017 WILDFLOWER, 2018 BURNLEY BREWING, 2019 MOLLY ROSE, 2020 MOUNTAIN CULTURE, 2021 HEAPS NORMAL, 2022 SEEKER BREWING)
Beer Venue of the Year
Vote for the beer-focussed bar or pub you consider to be the best in Australia in terms of their beer offering, their expertise in serving beer at its best, the overall finesse of their operation. This award doesn't apply to venues that brew beer on site. You can vote for previous winners of this award.

(PAST WINNERS: 2014 THE TAPHOUSE – NSW, 2015 THE LOCAL TAPHOUSE – VIC, 2016 THE UNION HOTEL – NSW, 2017 BITTER PHEW – NSW, 2018 DUTCH TRADING COMPANY – WA, 2019 THE TAPHOUSE – NSW, 2020 BITTER PHEW – NSW, 2021 ROYAL ALBERT HOTEL – NSW, 2022 CARWYN CELLARS – VIC)
Brewpub of the Year
Vote for a brewery's on-site hospitality venue that you consider to be the best in Australia for the overall experience it offers. You should be voting for the brew on-premise venue you feel delivers the full package to patrons, including the sights and smells of a brewery but with a hospitality experience that takes the venue to another level – for those au fait with beer at the source as well as those new to the experience. You can vote for past winners of this award.
(PAST WINNERS: 2017, 2018, 2019, 2021 STOMPING GROUND COLLINGWOOD – VIC, 2022 THE BOB HAWKE BEER & LEISURE CENTRE – NSW)
*Best Brewpub wasn't awarded in 2020 due to COVID-19