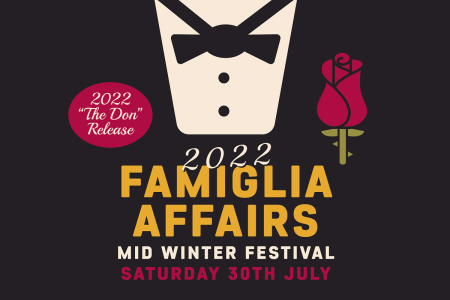 CoConspirators Brewing are celebrating the release of their barrel aged imperial stout The Don with the inaugural Famiglia Affairs Mid Winter Festival and Beer & Brewer has a double pass to give away to the July 30 event at their Brunswick brewpub.
The Don – which was brewed in collaboration with Starward Whisky – will be unveiled on the night and will share the tap limelight with soon-to-be-announced beers from Burnley Brewing, Bright Brewing, Sobremesa and Future Mountain. There will also be whisky tastings with Starward and Gospel Whisky, cheese pairings, mulled wine, beer cocktails and plenty more to match the mid-Winter spirit.
To get your hands on a double pass to the first ever Famiglia Affairs festival, which will become an annual celebration for CoConspirators, simply email us at info@beerandbrewer.com with 'The Don' as the subject and include your name and address details. We'll draw the winner at random at 9am AEST on Friday 15 July.
Buy tickets to CoConspirators' Famiglia Affairs Mid Winter Festival
Tickets to the July 30 event, which runs from 5pm to 9pm, include:
5 x 150ml glass = The Don barrel aged imperial stout and 4 guest taps
2 x 15ml pours = Starward Two-Fold Whisky and Gospel Solera Rye
2 x paired cheese samples