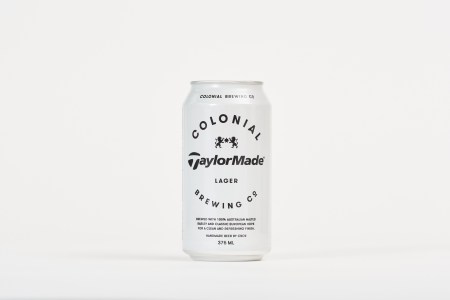 The Colonial Brewing Co and golf company TaylorMade have paired up to create a limited-edition lager.
TaylorMade x CBCo (3.5%) is a session lager brewed with Australian pale and crystal malt for a simple, light-coloured base with a hint of bready malt. It also features classic German hop varieties to inject a herbal note, as well as light bitterness to balance out the cold fermented lager.
"During the craziness of 2020, we really wanted to treat our loyal CBCo community to something special – a small comfort to counter being stuck at home," said Colonial Brewing Co's managing director Lawrence Dowd.
"Having TaylorMade as our caddy in this process has been a phenomenal experience and we really hope our drinkers think this brew is as much of a hole in one as we do."
The lager is available now at over 100 retailers across Australia, as well as at a number of TaylorMade stockists nationally.
Contact Beer & Brewer by clicking here to share your news and views