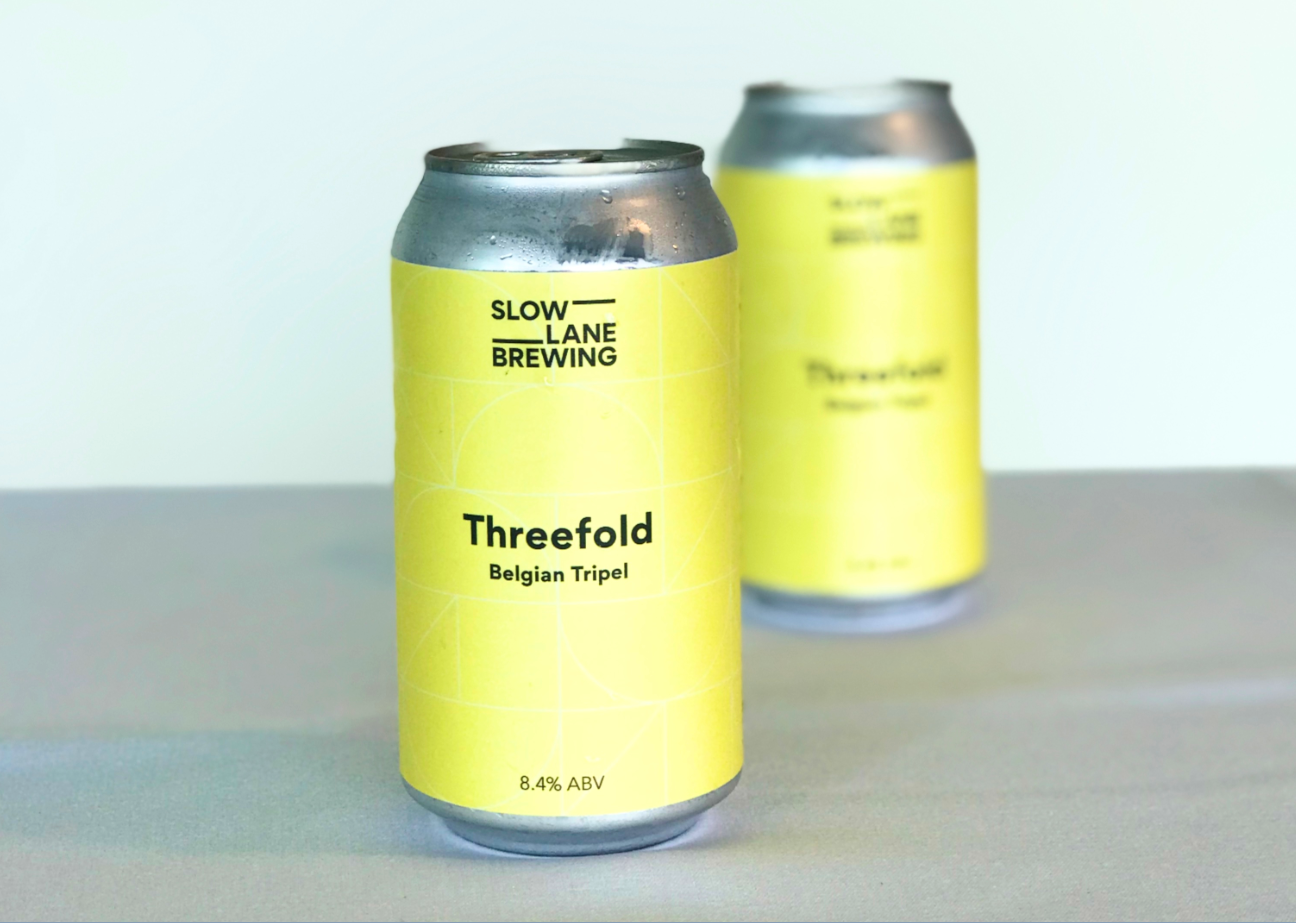 Slow Lane Brewing have backed up their break-out win at The Indies last year by taking out both the Champion Packaged Beer and Best NSW Beer awards at the 2021 Sydney Royal Beer & Cider Show with their Threefold Belgian Tripel.
Founded earlier last year amid the pandemic by husband and wife team Alex and Yvonne Jarman (pictured below), Botany's Slow Lane have hit the ground running specialising in traditional fermentation methods to create classic European styles, often with a modern twist.
Their mixed fermentation Botany Weisse sour ale won the Champion Mixed Culture Beer at The Indies last year and then went on to win a gold medal, alongside Threefold, at the Australian International Beer Awards earlier this year.
As well as winning the two overall champion awards at their first Sydney Royal Show, Slow Lane's 8.4% Threefold Belgian Tripel also won a gold medal while their Solitude Belgian Dark Strong Ale took silver and the aforementioned Botany Weisse snared bronze – meaning all three of the products they submitted won medals.
With The Indies held virtually last year and having chosen not to attend the AIBAs this year as Yvonne was due to give birth to their second child around the same time, Slow Lane are yet to taste their success at an actual awards ceremony, with Alex telling Beer & Brewer news of their latest achievements came through with very little fanfare via email as COVID-19 prevented the Sydney Royal having any form of presentation evening.
"Regardless, it's so good to get that recognition," Alex said. "Since founding, Belgian beers are one of the things we wanted to do and we'd hope, that as these styles get this sort of recognition, that more people will make them (in Australia) and for there to be more interest in (consuming) them… And people are starting to look more broadly, and venture out past Pale Ales and explore different styles."
Fortuitously, the second incarnation of Threefold was released recently and Alex said he was now planning on it becoming part of their recurring range, with new batches timed to coincide as the previous one sells out.
"We always wanted to make these Abbey-style beers, so the Tripel was always on the cards. I wanted to get the right malt to do it so we used Dingemans Belgian Pilsner Malt and we think that has helped us get it tasting like a true Belgian Tripel.
"We used a blend of two different Belgian Abbey yeast strains and we open fermented it, which is how the Trappist-producers used to make this style. And that has definitely given the yeast character the correct ester profile. And the other aspect that we think is essential to Tripels, and some of the other Belgian styles, is conditioning (it in package) to get that higher carbonation and longer-lasting, foamy head – which contributes to taste but also to appearance."
Over the past year Slow Lane releases have regularly made the top panel picks list in Beer & Brewer magazine's tasting review section each issue, including for Threefold, and here's our take on it from our Winter edition this year:
Pouring a deep golden hue with a thick persistent head and plenty of fizz, it's the instant waft of banana, clove, pepper and honey that scream of the classic Tripel. A rich complexity greets you as prepare to sip, with hints of the alcoholic power underpinning the sweet versus spice flavour party. Can conditioning has worked well in tying yeast and malt components together and softening the palate weight, a dangerous drinkability the result. A proven style interpreted with precision and a pinch of personal pizazz. Another winner from Slow Lane.
Chair of judges Sam Füss said: "Slow Lane Brewing certainly demonstrated their unique style and attention to detail with the Threefold Belgian Tripel, and as a first time exhibitor, it's incredible to see them take out both Champion Packaged and Best NSW Beer."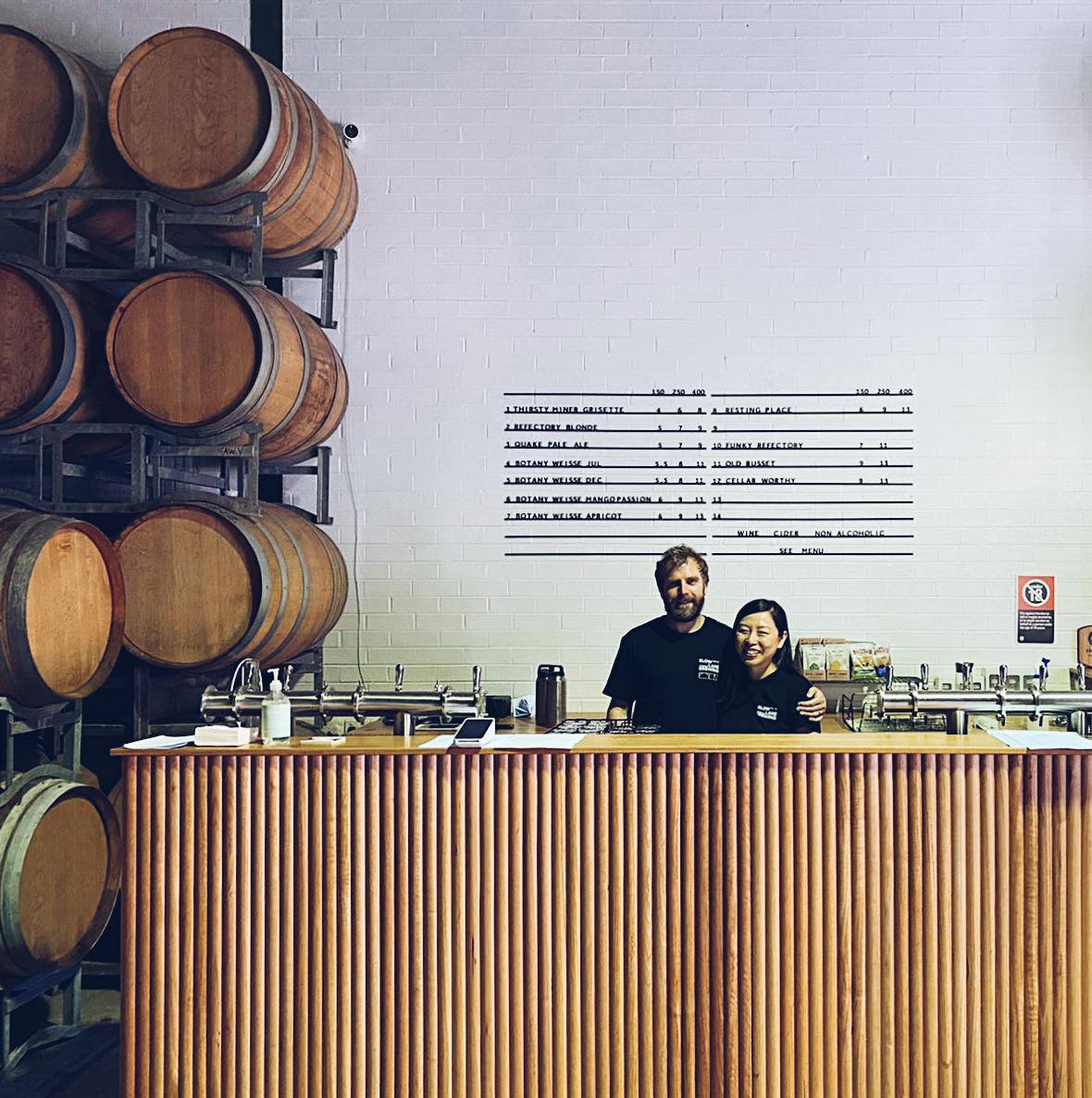 After COVID-19 forced the awards to be cancelled in 2020, the Sydney Royal Beer & Cider Show's welcome return saw it receive a record 313 entries this year, where 39 gold, 54 silver and 90 bronze medals were awarded across the competition.
Other key beer awards saw KAIJU! Beer win Champion Experimental or Specialty Beer with their Where Strides the Behemoth Double India Black Ale while the Australian Brewery won Champion Draught Beer with their Old Cattle Dog Dark Ale.
Small Acres Cyder won Champion Cider and Champion Bottle Conditioned Perry or Cider for their multi-award winning 2017 The Cat's Pyjamas Méthode Traditionnelle sparkling cider. Meanwhile, Champion Perry went to The Hills Cider Company's Pear Cider.
Sam added: "With COVID-19 forcing us to postpone and work around restrictions this year, the 2021 competition was truly a team effort, and I can't thank our exhibitors, stewards and NSW judges enough for their patience and commitment to making this event happen.
"This year we welcomed an increase in entries and new exhibitors, particularly in first-time classes like the experimental and specialty cider classes, which is a fantastic reflection of the growth we are witnessing across the Australian beer and cider industry and the value our producers are placing on shows like the Sydney Royal.
"In addition to an increase in exhibitors, the competition also celebrated a rise in female judges with seven great female beer and cider experts driving the team forward."
Other Sydney Royal highlights
New exhibitors:

NSW: Atomic Beer Project had seven of eight products win medals, with four gold, two silver and a bronze.
NSW: Bucketty's Brewery had four of five products win medals, with one gold, one silver and two bronze.
SA: Loophole Brewery had nine of 14 products win medals, with two gold, three silver and four bronze.
Returning exhibitors:

NSW: Malt Shovel Brewery have now entered every year for 10 years and have won silver and/or bronze every time.
NSW: Sydney Brewery entered 26 products and 25 of these won a medal.
NSW: Australian Brewery had six of eight products win medals, with two golds, four bronze and a Championship win.
VIC: KAIJU! Beer entered 11 products which all won medals, with one Championship win, five gold, four silver and two bronze.
SA: The Hills Cider Company entered four products with three winning gold to add to their Championship win.
For the full Sydney Royal results head here.